The British Curry Awards is bewildering
Saturday, September 23rd , 2006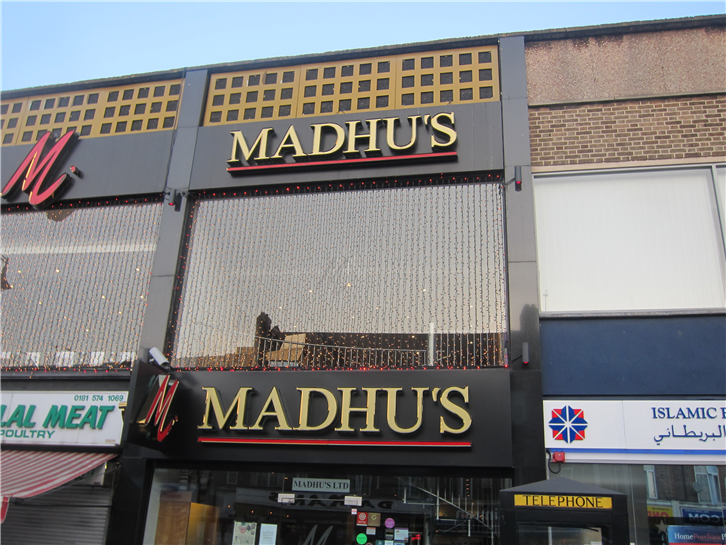 I went to the British Curry Awards at the Grosvenor House hotel this week. A very smart, black tie affair for 1,100 people, the dinner was catered for by Madhu's, the Southall restaurant that has built up the largest Indian outside catering business in the UK. If you are used to cooking for dinner parties then just imagine the logistics of cooking a sit-down meal for 1,100 people – quite a daunting prospect, yet the food all arrived hot, even the freshly made naan bread. The affair itself, as with most awards ceremonies, was a little long-winded, and even minor celebrity spotting (Ulrika Jonsson with Dragon's Den Peter Jones on the next table) could not entirely relieve the tedium of watching a seemingly endless string of restaurant owners wandering up to the stage and doing Halle Berry-like tributes to their staff, customers, long lost relatives etc. The awards themselves made little sense to me. In London the short-list of ten was a strange mix of deserving and desperate, with good restaurants like Mint Leaf and the Brilliant in Southall up there with well marketed excuses for restaurants like the Painted Heron. For what it was worth (which I think is not a lot) the London winners were Tamarind and Mehek, which is a City place that ex Tamarind chef Ashok Kumar once briefly consulted to. Entirely overlooked were restaurants like Sabras, Haandi and Deya, any of which are better than Tamarind, in my opinion.
Talking of Deya, we had another good meal there this week. This is a place which seems to have been overlooked by many critics, and yet has a great deal going for it: a very smart dining room off Portman Square, slick service and one of the original head chefs at Zaika, which was the pioneer in moving Indian cooking in London to a more ambitious level. Deya's menu is far from a traditional curry house, with dishes such as scallops cooked with coconut milk, or pan fried with cardamom seeds (an uttappam is pictured). However more familiar dishes like tandoori prawns are of high quality and cooked carefully in the tandoor so that they are tender and yet have a hint of smokiness. The best dish was tilapia masala, the fish marinated in fresh ginger, garlic, yoghurt and carom seeds, glazed in the tandoor, and served with dill and black mustard seed sauce. Details are good here e.g. the chutneys are home made and excellent, as is the kulfi. Despite the smart setting the price is much less than somewhere like Mint Leaf, three courses with drinks coming to £53 a head.
Best dish of the week was a salad of langoustines and superb porcini mushrooms (imported from Piedmont) at Zafferano. You can get good porcini/ceps from Scotland, but these were really stunning. Next week I will review London's new Atelier Robuchon.