Pied a Terre revisited
Saturday, March 27th , 2010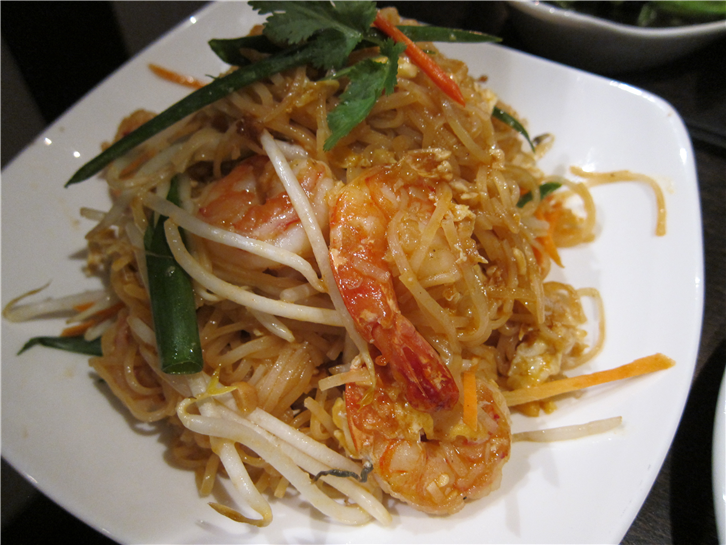 Pied a Terre was on good form this week, with classy nibbles and good bread (especially an excellent walnut bread with a great crust). Starters were generally less solid than the main courses, which were good across the range of four which I sampled. For example black leg chicken was very carefully cooked, with a rich Madeira sauce and excellent tarte fine made with new season morels that had lovely taste. Desserts were also better than on some previous visits. Prices have edged up though, with two courses now £57.50 and desserts at £14, so £71 for three courses (including nibbles).
Eastside used to have a split between a bistro and dining room with a more elaborate menu, but that experiment has now ceased, and the bistro formula has won out, with the premises now serving a unified menu (though there are now table cloths throughout). The good thing is that Bjorn van der Horst can really cook, so when he gets it right the food is genuinely impressive, as with a fine cassoulet this week. Very accurate seasoning is a real strength of the kitchen.
The Princess Victoria delivered another solid meal, with white bean soup properly seasoned, and well made beef and mustard sausages with Savoy cabbage. Although the food is fine, the real reason to come here is the wine list, which is as good as any you are likely to encounter in London. Not only are there plenty of superb wines, but the mark-ups are very reasonable throughout the list. Tonight a Saintsbury Pinot Noir and Helmut Lang Eiswein were very enjoyable. Quite what the denizens of Shepherds Bush make of this list when they walk into walk looks like an ordinary pub I am not sure, but I for one am happy.
Tendido Cuatro seems to have settled down after a couple of format changes, and was pretty much full on a Tuesday night. It is the little sister of Cambio de Tercio, and some of the same dishes appear, though in general it is aiming at a slightly lower level of ambition. It was particularly nice to see that they are now making their own bread, which I am always keen to see, and in this case the bread was very good. Classic dishes such as ham croquettes were excellent, and the general standard was significantly higher than on previous visits.
Yupa's Thai Kitchen is just a local place, but it is generally competent, with classic dishes such as pad thai (illustrated). I have found it harder and harder to find good Thai food in London in the last few years. Given the UK's general love of spicy food, it seems odd that Thai cooking in London these days seems generally to be restricted to disappointing restaurants, when a decade or so ago there were several fine places (such as The Thailand in New Cross, Bahn Thai and Chiang Mai in Soho). Now there is the mini-chain Patara and, well, actually that is about it. Perhaps this is an opportunity for someone.
I was briefly quoted in the Wall Street Journal this week, in reaction to new federal legislation that will insist on calorie count information being printed on menus in restaurant chains with at least 20 outlets. This approach has already been tried in several states, and I encountered it in New York a few months ago. New York has often been an early adopter of things that later became common practice, such as a smoking ban in restaurants, so I wonder how long it will be before this kind of legislation will make it across the Atlantic.