Vegetarian food in London comes in many forms
Saturday, August 28th , 2010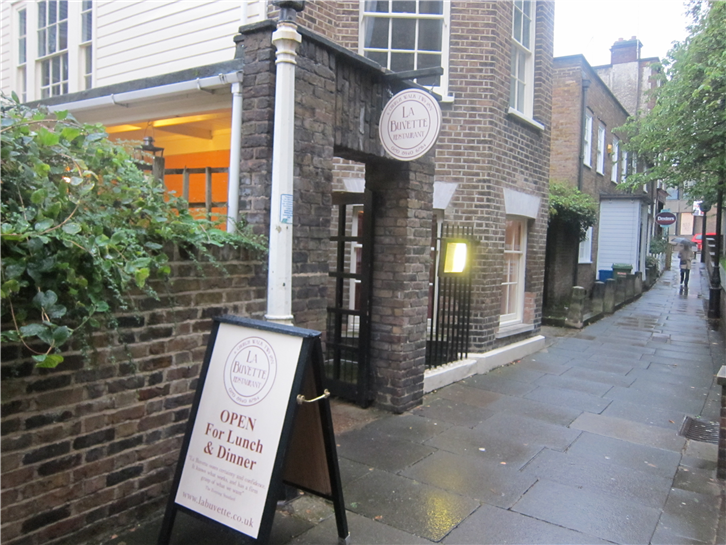 The term "vegetarian restaurant" tends to conjure up images of ageing hippies serving up quiche, but it doesn't have to be this way. Vanilla Black certainly is aiming at the serious end of the market, with a smart, subdued dining room and inventive menu. Yet my meal there this week was a let-down, with nothing that I found really good, and some dishes I didn't enjoy at all. I know that it is difficult to get really good vegetables in England (unless you grow them yourself, as they do at Le Manoir au Quat' Saisons and the Sportsman) but even so there is a lot that can be done. Think of the clever raw food at Saf, or the tasty snacks at Diwana Bhel Poori, or the stunning gai lan at Royal China (and Hakkasan). All these places deliver vegetarian food that is exciting, so it seems odd to me that a place specialising In vegetarian food could not do better than it did, especially when charging £30 for three courses, which given their ingredient costs (no costly scallops and turbot to worry about here) is no bargain. I wasn't expecting the kind of stunning vegetarian dishes I ate in France recently (these were 3 star restaurants after all) but I was hoping for more than Vanilla Black seemed up to delivering.
La Buvette (pictured) is tucked away in a quiet side-street in Richmond, in what used to be a church annexe. This is aiming at producing old fashioned French bistro food, and succeeds. That was meant as a complement by the way: so few restaurants actually manage to deliver on the customer proposition that they sell. The dining room is what an estate agent might describe as cosy, and service was workmanlike, but the food generally arrived pretty much as one would hope, with competent cooking of ingredients, proper seasoning and distinct tastes. A 3 course meal here costs £19.75 (a third less than Vanilla Black) which will scarcely buy you a main course at some gastropubs these days. Not surprisingly, it was packed out.
London's Chinatown is full of restaurants, yet it is hard work coming up with many that can be really recommended. Mr Kong has been plying its trade for many years and is one of the consistently best ones in the area. This week I tried a number of dishes that I regularly eat at my benchmark Royal China, such as steamed sea bass and gai lan with garlic. Although Royal China has the edge, the versions at Mr Kong were good, and a great deal better than the general standard in this area of London.
Madhu's was on good form this week, despite being packed out even on this Sunday night, with a private function upstairs. Achari prawns are one of the best dishes here, which despite their considerable size always seem to be cooked tenderly, a skill that eludes plenty of restaurants when it comes to prawns. A channa was also very good, the chickpeas tender, the spices fresh and vibrant. Both chicken tikka and chicken tikka malai were very good, as was a prawn biriani, which had aromatic rice and more carefully cooked prawns.
The Brilliant is in the same family ownership as Madhu's, and although it has larger premises it does less catering than the Madhu's team, who specialise in large Indian weddings. I like both restaurants, with different favourite dishes at each. Aloo tikki is good at both places, a vegetable pattie with pieces of potato, chickpeas, yoghurt and fresh coriander, a dish that I rarely see outside Southall. I love the romali roti here, practically the only place to offer this bread (the steel hemisphere takes up a lot of kitchen space, and it is a skilled job to toss the dough properly). These two restaurants are clearly the best in Southall, and for me right up there with the best Indian food you can eat in London.