From the sublime to the ridiculous
Saturday, August 15th , 2015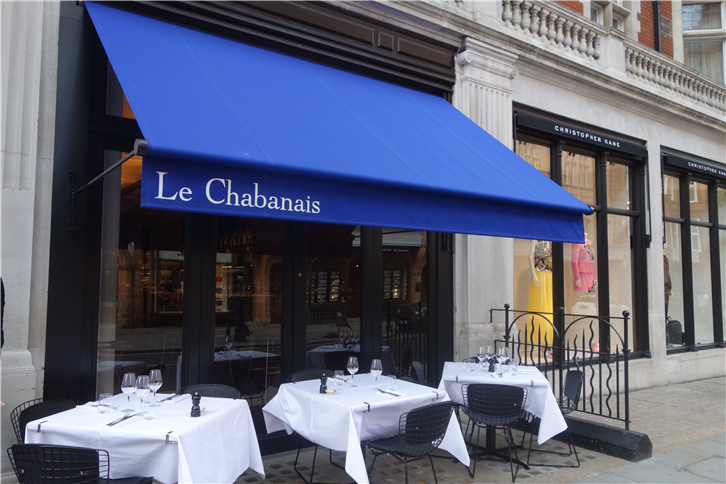 Le Chabanais (pictured) has been one of the highest profile London openings, the sister of the fashionable Paris bistro Chateaubriand. A stack of money has been lavished on the Mount Street premises, all polished brass and marble. If only the same effort had been made in the kitchen. Of the dishes that we tried, there were a couple of pleasant enough ones: decent ravioli with fennel, a good sweetbread dish. Yet there were some major disasters too – "quail tandoori" was no such thing, and was actively unpleasant to eat. A Paris Brest dessert was simply bizarre, and all too many dishes had some wacky element designed to show how terribly trendy the chef is. Prices were sky high and the wine list something that only a natural wine lover could admire. Service was friendly if rather bemused. This is a restaurant that has been greeted with terrible reviews, and I deliberately held off going here in order to give it a chance to settle. The trouble is that it has had time to settle down, and is still dire. The bought-in bread was the best thing about the place.
At the other end of the value scale, Bonhams produced another lovely meal. Their version of gazpacho, made using Sicilian tomatoes, had dazzling flavour and was genuinely impressive. Their commitment to high end ingredients was shown further with lovely Challans duck, the breast pink and the leg slow cooked and served with beetroot, fresh almonds, endive, blackcurrant puree and a sauce of the cooking juices. The menu here changes frequently, the service is good and the wine list one of the most fairly priced in London – what is not to like?
Kadiri's has been serving biryani to the inhabitants of Willesden since 1974. There are not many restaurants with that kind of longevity, so they are clearly doing something right. Their biryani was indeed very good, the rice fluffy and infused with saffron, the chicken avoiding dryness. The other dishes that we tried were not in the same league, the spicing being one-dimensional, but prices are low and overall this is a pleasant neighbourhood restaurant.
Amorosa is another regular haunt of mine, featuring ex Zafferano chef Andy Needham cooking in a much simpler neighbourhood environment than his previous home in Belgravia. Risotto with prawns and courgettes was excellent, as was potato and Parmesan ravioli with Bolognese ragu. Service is friendly and the prices very modest, such a nice change from the gouging that is all too common these days in central London.