Latest London Openings
Saturday, December 08th , 2018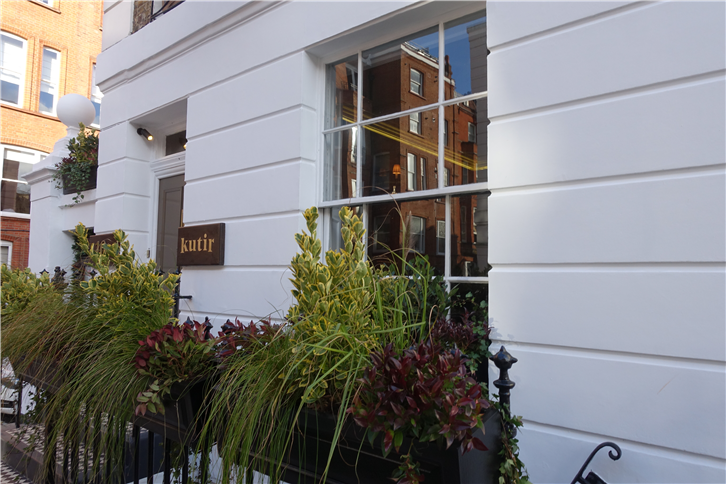 Kutir (pictured) is the first solo venture for Rohit Ghai, formerly executive chef of Jamavar, and prior to that executive chef of JSK restaurants, which include Gymkhana and Trishna. This restaurant, in a Chelsea townhouse, is similarly ambitious, with quite luxurious ingredients. The star dish across two meals was a stunning tandoori lamb chop, beautifully spiced and cooked, but in general the culinary standard was high. This will presumably get a Michelin star in due course, though I said that about Indian Accent, which was inexplicably overlooked.
Osteria Romana is a small Italian restaurant in Knightsbridge, notionally serving dishes from Rome and the Lazio region, though the menu is actually much broader than that. The pasta dishes that I tried were fairly good, though a salad was a do it yourself affair and service was perfunctory. The wine list was a shambles, wildly expensive and not bothering to list the vintages of most of the wines. The prices for the food were also high, so this was dubious value for money.
Onima is a quite high profile opening in Mayfair, spread over a five story townhouse just off New Bond Street. The menu theme is a slightly puzzling one of Mediterranean with Asian touches, but they have recruited a talented chef in the form of Carmelo Carnevale, who earned a Michelin star at the now deceased Semplice and went on to be head chef of the underrated Novikov Italian. There has been plenty of money lavished on the space, and I tried two meals here, one lunch and one dinner. Not surprisingly, the Italian dishes were very capable, with an excellent cacio e pepe pasta dish, good risotto and a particularly nice rabbit dish. A Greek spinach pie and Asian tempura prawns were also well executed. The prices are very high here, which is the main issue, but the cooking is sound.