Haandi shows up some of London's trendier venues
Saturday, March 17th , 2007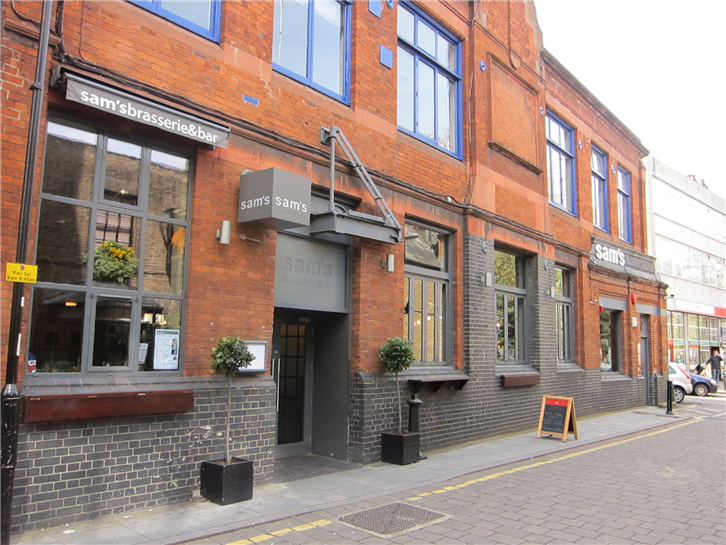 I was trying a number of new venues this week, and it turned out to be a wise move to have one reliable meal. Haandi in Knightsbridge is a real gem, its authentic North Indian food of a high standard and utterly reliable. The vegetable dishes are exceptionally good here e.g. aloo gobi and channa masala on this occasion, but the chicken tikka is perhaps the best in London also. With prices not much higher than Southall it is not surprising that the place is getting busier and busier.
Rocket seemed promising: a riverside view, smart decor, friendly service, a wine list with real bargains. Sadly all this investment and effort comes to nothing if you can only serve very ordinary food, and this is proof that a proper pizza oven does not guarantee an interesting pizza.
Deep in Fulham is a riverside venue with no view, and seemingly not much in the way of customers. This smart, large venue had exactly four diners on Wednesday this week, and that included Stella and I. While crayfish soup and eel were very good, they managed to overcook both main courses, with the fish ending up rather dried out. I can hardly put this lapse down to pressure on the kitchen.
Green and Red in Shoreditch was, by contrast, heaving. Shoreditch was one of the those areas where the Alsatians went around in pairs. Maybe they still do, but now they can stroll past organic coffee shops and smart bars as well as boarded up buildings and betting shops. A promising concept, real Mexican food had a menu without a chimichanga but delivered rather ordinary food. It is a bit better than the Tex Mex chains around Leicester Square, but not a patch on real Mexican restaurants that you get in the southern United States. Still, the bar is nice and they make an excellent margerita, and none of the trendy young clientele seemed bothered.
I should also mention a good burger at Sams Brasserie in Chiswick. They do not pre-cook the meat, so the burger takes 20 minutes to cook, and very good it is too. The Scotch beef was excellent and seemed to have been marinaded a little with just a subtle hint of horseradish, which gave the burger a pleasing but subtle bite to it; thin French fries were also good. £9.50 is hardly a bargain for a burger and chips, but at least they have put some effort in here, and it shows.