Back Home
Saturday, March 03rd , 2018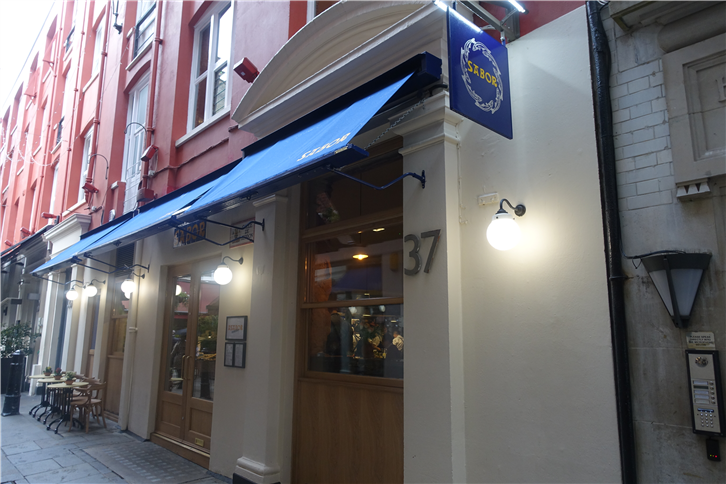 After my travels I have been catching up a little on the London dining scene. A hugely anticipated opening is Sabor, a tapas venture from chef Nieves Barragan Mohacho, who was formerly head chef of Barrafina. I went very soon after it opened, and perhaps there were some teething issues, but basically the meal was a real let down. There were some decent croquettas, and a pleasant red mullet with rice, but there were issues with several dishes, such as wildly over-seasoned pig trotters and some overcooked langoustines. It would be one thing is this was cheap and cheerful, but I paid £123 a head here with wine, and the prices here are distinctly ambitious, which brings into focus any mistakes.
Edera is a long-established Holland Park Italian, which served me a nice wild boar ragu with papardelle, a decent risotto and a rather good lemon tart. The only real negative was the remarkably gloomy waiting staff; perhaps they were having a bad day, but the only time I saw anyone smile was when a customer left the restaurant. The meal was fine but quite expensive, and I will be sticking to L'Amorosa if I want to eat an Italian meal in west London.
Zia Lucia is a pizzeria in north London that has recently opened a new branch in Brook Green. They offer four choices of base, the style of pizza not being either Neapolitan on Roman, but something in between. It was pleasant and had generous toppings though for me the pizza wasn't up there with the real high end pizzerias of London. To their credit, they did make a very nice tiramisu.
Another simple local place is Tarantella in Acton, sister to my local Italian Tarantella in Chiswick. This branch is larger than the original and has a proper pizza oven. It seems best to stick to pizza based on the other dishes that we had, which were pretty ordinary, but the pizzas themselves were fine. This is not a destination restaurant, but it is cheap and a pleasant local place.