The Swiss High End Dining Scene
Saturday, April 23rd , 2016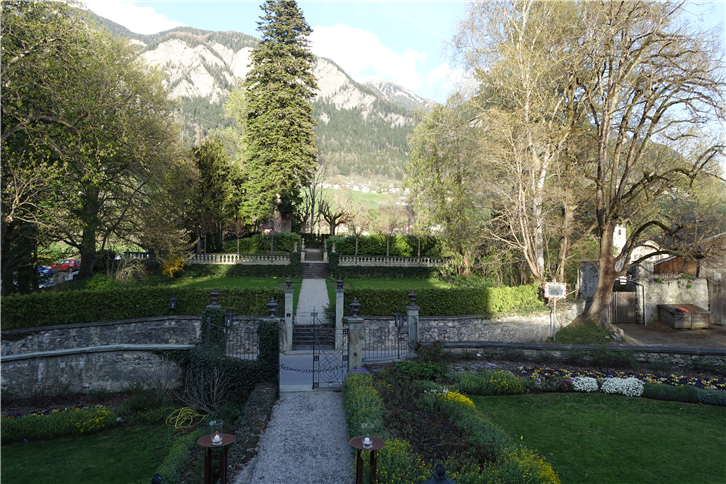 The newest three star Michelin restaurant in Switzerland is Cheval Blanc at the Three Kings hotel in Basel. This looks out over the Rhine and features the thoroughly enjoyable and technically accomplished cooking of chef Peter Knogl. His mastery of sophisticated sauces in particular, practically a forgotten art in most kitchens these days, is a delight. Ingredients here are impeccable, the culinary technique pitch perfect and flavours are gloriously rich. This is one of the most pleasurable dining experiences I have had for ages, and it thoroughly deserves the third Michelin star. I just wish I had come across the restaurant much earlier.
Stucki is a long-established two Michelin star restaurant that used to operate under a different owner until 2008, perched on a hill overlooking Basel. It is now very modern in cooking style, and as is the fashion offers a tasting menu only. Although I enjoyed a beef tataki dish, most other dishes either had minor technical niggles or had rather peculiar taste combinations that did not really work, at least not for me. Service was lovely and it was not an unpleasant experience, but the bill was very high indeed, so even small issues are hard to forgive.
Another old restaurant under newish ownership is Rico's in Kusnacht, not far from Zurich. It has an eccentrically decorated dining room but waiting staff so charming that the wacky surroundings are easily overlooked. However the cooking itself was erratic, with a beautifully balanced dish of tuna tataki with caramelised onion and soy the highlight of the meal. Sadly a pretty red mullet dish was completely dominated by an excessive use of vanilla, and a chocolate dessert seemed more about showing off the toys in the kitchen than about flavour. The cooking was just too erratic to be acceptable at the high price point.
The Restaurant at The Dolder Grand has technically sophisticated cooking and particularly pretty dish presentation. Here the consistency was much better than at Rico's, with high quality ingredients and elaborate dishes that go some way to justifying the chunky bill that you will inevitably accumulate. The cooking makes quite a lot of use of Asian flavours these days, but these are carefully controlled, as with a beef dish with a subtle green curry sauce. Some dishes have so many elements that the overall effect can be a little confusing, but there is no doubt that this is high grade cooking.
I also returned to three star Michelin Schloss Schauenstein, high up in the pretty little alpine village of Furstenau. Over a lengthy but most enjoyable evening I experienced some dazzling dishes, such as fabulous local pork prepared in several ways, and a rich potato crème brulee with black truffle. Not every dish was quite to this level, but the high points of the meal were very high indeed. The waiters are terrific here and the wine list offers very kindly pricing at the top end, with some of the most serious wines at pretty much retail price, a rare treat at a top restaurant. Interesting the actual menu price here was lower than some of the other places that I tried on this trip, and the kind wine list means that the meal here offers a rare opportunity to find decent value, something not easy given the robust Swiss Franc. The downside is that you will be tempted to indulge in some serious wines, given the kind pricing, but this is hardly a criticism. The gorgeous mountain scenery (pictured) does not hurt either.