Adventures in the Home Counties
Saturday, December 15th , 2018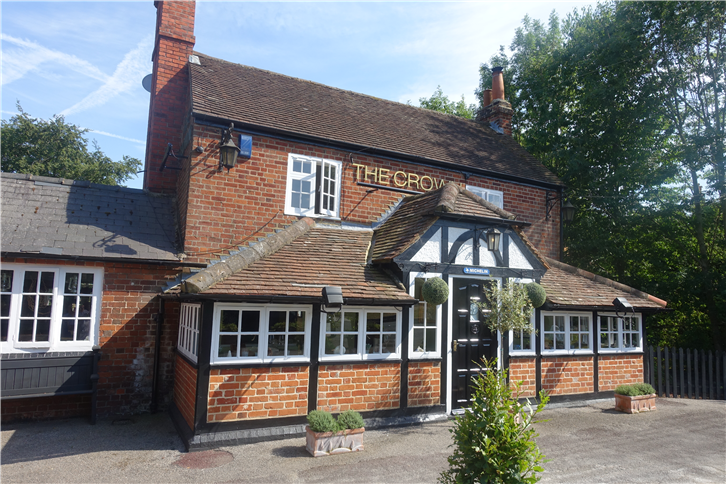 Sorrel in Dorking is where Steve Drake moved to after Drakes at Ripley changed hands following his divorce (the old premises now house The Clock House). Sorrel is set in a building with wooden beams, and offers a quite modern menu, recently gaining a Michelin star. The service here was lovely and the wine list was fairly priced by London standards. The cooking was generally very good and the technical skill level was quite high, though dishes tended to have a lot of elements, and the menu was perhaps trying a bit hard to be "cutting edge" in places, with its unusual ingredient combinations and shrubbery-infested desserts. The meal mostly worked though the price point was quite ambitious.
It is now 17 years since Hakkasan opened, but the original branch in Hanway Place and Hakkasan Mayfair sail on, now part of an international restaurant empire. The formula is to provide Cantonese food without the challenging bits, to execute it consistently well, served in slick surroundings. The London branches at least succeed admirably in this. At this lunch we had classic har gau dumplings along with scallop shu mai, as well as more exotic fare such as chicken and black truffle rolls. The baked venison puffs are always a must order item, and char sui buns as light and fluffy as you could desire. Service was silky sooth as it always is here.
The Crown at Burchetts Green near Maidenhead is one of those rare restaurants where a chef works single-handed in the kitchen. Given the constraints, it is surprising that Simon Bonwick elects to cook classical French cuisine, including sauces made form scratch with all the labour-intensive reduction that involves. The cooking seems to go from strength to strength here, the latest meal being a lovely tasting menu featuring quail stuffed with foie gras and sweetbreads, nibbles involving white truffles and a spectacularly good rum baba with mango and coconut. The price for all this? £42 a head, which would barely buy you a main course at a mediocre Mayfair restaurant. It is a crowning glory.
The Hong Kong 2019 Michelin results were announced. There were promotions to the three star level to Caprice in Hong Kong and Jade Dragon in Macau. Hong Kong now has 7 three star restaurants, 12 two star and 46 one star. Macau has 3 three stars, 5 two stars and 11 one stars.