Going Solo in the Kitchen
Saturday, May 31st , 2014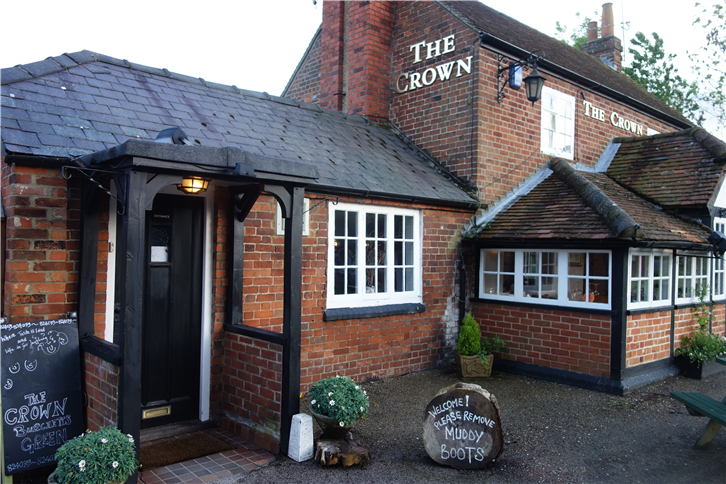 Chiltern Firehouse is a wildly successful restaurant within the Marylebone boutique hotel of the same name, with Nuno Mendes (previously of Viajante) at the helm of the kitchen. It seems to have become the "in restaurant" with the media and fashionable of the capital. Service was certainly very slick and the food that we tried was pleasant, but the prices seem very high indeed for the level of food that is being sent out. I appear to be about the only person in London with that opinion, since the place was completely rammed, and booked out for months. It seems to have become a younger version of the Ivy, a place where celebrities and those who like to gawp at celebroties hang out.
Bibo in Putney is a restaurant related to Sonnys, with a chef who previously worked at Theo Randall at The Intercontinental. It is a much more casual affair than his prior venue, but I was pleasantly surprised by the standard of the food here, especially given the reasonably moderate price point. The star dish was the dessert of bombolone - lemon doughnuts.
Assunta Madre is the newly opened London sister restaurant of a well-established seafood restaurant in Rome of the same name. Its owner, who started life as a fisherman, has taken the extremely expensive step of having fish flown over daily from the market in Rome to the UK. Certainly the fish is of good quality, and the cooking is simple and respects the ingredients. Desserts are an area for improvement, but otherwise the dishes I tried were good. However prices are high, not surprisingly given the Mayfair location and import costs.
The Crown at Burchett's Green (pictured) has for six months had a new head chef, and now owner, in the form of Simon Bonwick, whose cooking I enjoyed at his previous restaurant stint at The Three Tuns. This is truly stripped back cooking, with Simon working entirely on his own in the pub kitchen, with not even a kitchen porter to help him. Although the lack of hands in the kitchen imposes some limitations on what can be done, the food is hearty and enjoyable. It is also very fairly priced. If you are in the Maidenhead area I recommend that you give it a try.
The Duke of Sussex is a pub local to me that produces food that is a lot more interesting than one might expect for somewhere that does not set itself up as a destination dining spot. The food is a mix of pub grub such as fish and chips with many Spanish dishes, such as good seafood paella; they even go to the trouble of making their own bread. It is excellent value and a reliable west London haunt of mine.