Chez Bruce purrs along
Saturday, April 21st , 2007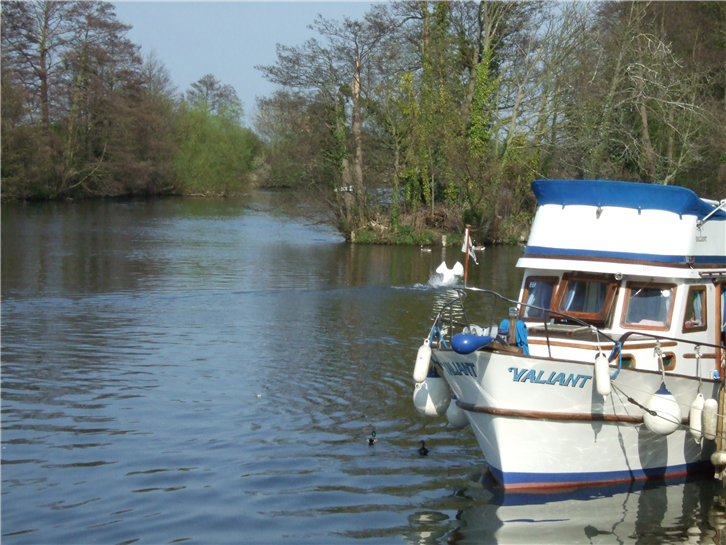 Chez Bruce is the best restaurant in south London (admittedly not a really high bar to scale). It serves appealing, simple food and serves it up consistently well, which is why the place is packed every night. While it is possible to feel a little like the place is now a money machine with its tightly packed seats, careful portion control and timed seatings, you have to admire the running of such a smooth culinary engine. Quail pithivier was an excellent example of fine culinary technique, and the only quibble was a lacklustre salad.
Another place that appears to be minting it is Smiths of Smithfield, the four storey extravaganza opposite the meat market. The rooftop top floor dining room serves the choicest meats, and sensibly avoids distracting the diner from this with anything too fancy.
This is a lesson that the new chef at the Notting Hill Brasserie could learn. A starter of scallops (actually one scallop) with cauliflower puree is a classic combination: it really doesn't need anything else. It most certainly does not need: (a) a potato croquette (b) some stuffed squid (c) black pudding and (d) warm chorizo. This was a culinary Frankenstein of a dish. Moreover, technique is slipping, with vegetables that arrived cold and had to be sent back, and were not too inspiring on their return. This is a real shame, since a halibut main course was excellent, as was a dish of cod with leek puree and chicken jus. Mark Jankels has been promoted to executive chef of the little group of restaurants of which Notting Hill Brasserie is one, and I definitely missed his sure touch tonight.
There was also a chink in the armour of the usually serene Waterside Inn (view from the terrace pictured). Although their perennial strength of desserts are still dazzling, and service is silky smooth, the starters and main courses were less good than on my previous visit. Worse, we actually had a real lapse with a starter that was so cold it had to be sent back. I really don't expect this kind of slip in a 3 Michelin star restaurant. Bear in mind this was a starter of summer vegetables which weighed in at a hefty £41.50; my main course of admirable beef was £52, with vegetables extra. With house wine at £37 these are the kind of prices that demand something near perfection. Of course the setting is spectacular, and it was overall a most enjoyable meal, but I feel that the overall standards have slipped a little. Fortunately desserts are still the best in Britain, which sweetens the arrival of the bill as it thuds impressively down at the end of the meal.