Beautiful Burgundy
Saturday, September 05th , 2015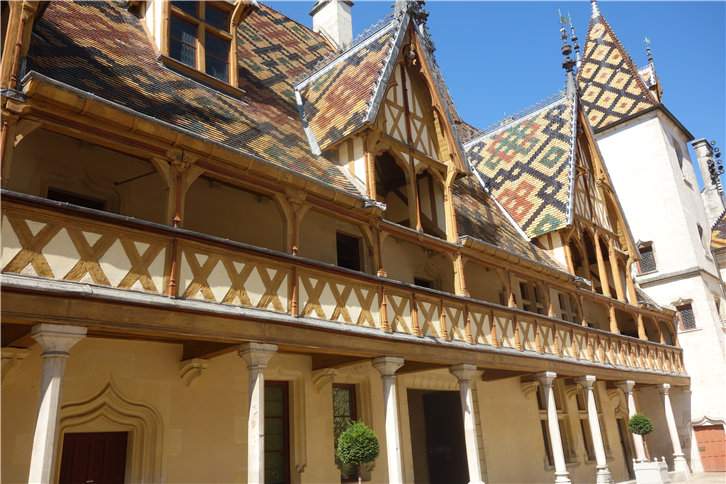 It is some time since I have been to Burgundy, which has a pair of three star restaurants in the form of Bernard Loiseau and Lameloise, both of which have different chefs cooking now compared to a dozen years ago. Bernard Loiseau tragically committed suicide in 2003, but the restaurant has retained its trio of Michelin stars ever since, with Patrick Berton heading up the kitchen. The dining room looks out over a lovely garden, and the cooking is still classical French. The savoury dishes were, to be honest, a mixed affair. A signature dish of frog's leg with parsley sauce was poor, though tomatoes with cheese mousse and bacon was lovely, and girolles in a bread casing were very good. The main course was similarly erratic, with an excellent turbot dish but ordinary chicken. The meal was rescued by two stunning desserts, a rhubarb and ginger sphere and a gorgeous strawberry concoction. Both were dazzling, as were the petit fours, but overall this meal was surprisingly inconsistent for a 3 star, though at least service was excellent.
No such issues at Lameloise, where Eric Pras now heads the kitchen after the retirement of Jacques Lameloise, and clearly he is a cook of considerable talent. A langoustine starter was remarkable, as was pigeon with Mirabelle plums. Dessert was similarly superb, an elaborate celebration of lemon in various forms. I had a bite of a few other dishes, and everything was to the same remarkably high standard. Service was superb and the cost of the food not that bad considering the level of quality on show. Lameloise has a somewhat gloomy dining room and the property is not particularly beautiful, but the food is reason enough to visit.
Le Montrachet in the famous wine village of Puligny Montrachet is a one star restaurant with an airy dining room and pretty garden, as well as an impressive list of wines from the region. The food was a rather up and down experience, with a lovely Bresse chicken making up for a very ordinary starter of tomatoes and langoustines. Service here was also far less good than it should be at this price point, falling apart at the end of service, though overall it was an agreeable enough spot for lunch.
If planning a trip, bear in mind that these locations are not particularly handy for the international traveller. You can fly to Lyon (or indeed Geneva), but Beaune (pictured) the main city of the region, is a lengthy drive from either (177km from Lyon, 237 km from Geneva). Both the three star restaurants mentioned above are themselves a fair distance from Beaune. However the countryside is pretty, and Beaune itself (pictured) is very well preserved. Moreover, Lyon itself is a lovely place to visit, and not just because of its fabulous food scene; its mediaeval old town is a UNESCO world heritage site.