From Richmond to Worcester Park
Saturday, March 21st , 2020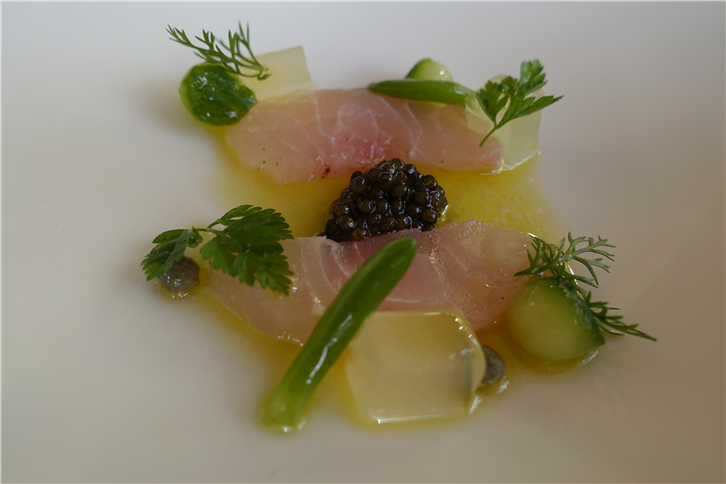 Colombo Kitchen is a Sri Lankan restaurant in Worcester Park, which is just about in Greater London, near Sutton. We had a very enjoyable meal, with a particularly good kingfish curry as well as a lovely hopper (a kind of pancake) made fresh to order.
The Dysart is a regular haunt of mine, and I enjoyed another excellent meal there. The signature mackerel with champagne sauce and the oxtail risotto with pickled chillies were lovely as ever. There was also a gorgeous turbot and morel dish and a carefully cooked venison main course. Service was as charming as ever.
Chatora is a new Indian restaurant in Richmond, and a quite ambitious one too. Some fairly exotic dishes are on the menu, and the kitchen mostly delivered them very well. In particular a superbly tender chicken tikka was a joy, and there were several other very good dishes. This is an excellent addition to the local restaurant scene.
With the tragic situation with coronavirus unfolding, I have been torn between two desires. I have wanted to support local businesses by dining out, but at the same time I am conscious that "social distancing" is necessary for all of us at present. So far, the UK government advice has been for businesses to keep operating, and until this week I have been trying to support restaurants by eating out in them. However, this situation changed on 16th March, when the Prime Minister advised against going to "pubs, clubs, theatres and other such social venues". This would effectively shut down the restaurant industry in the UK, as has already happened in several other countries. There was no government instruction to close restaurants but many pre-emptively did so e.g. the Hawksmoor Group, the Corbin and King restaurants (Wolseley etc) and many more. However on 20th March the government went one step further and ordered all restaurants and pubs to shut for now.
My heart goes out to all in the hospitality industry, who will be seriously impacted for this, particularly if the advice remains in length for a long period of time, which it may well do. In the meantime, to all of you reading this, stay safe and let us hope that things improve as soon as possible. I won't be posting any more reviews until the situation changes.