A week dining in Washington D.C.
Saturday, October 27th , 2012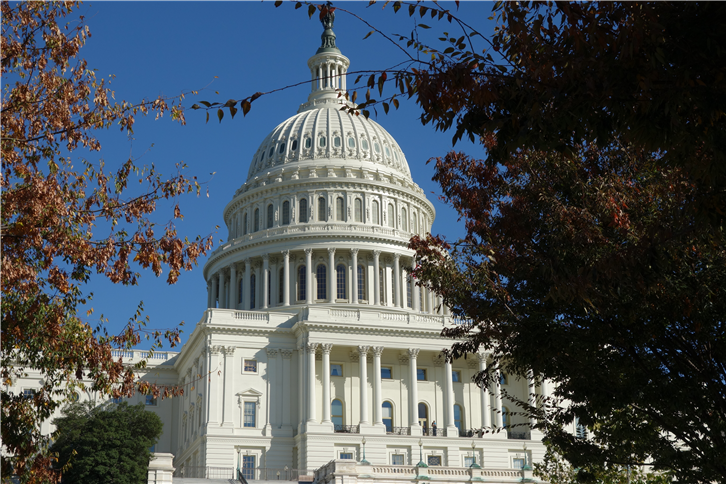 The capital of the USA is an interesting city to visit, with plenty of famous sights (pictured) as well as some top class museums in the form of the various Smithsonians e.g. the Air and Space Museum is pretty special. Foreigners like myself can no longer just wander around the White House as we could in more innocent times (US citizens can still go on tours by prior arrangement), and these days the Capitol building is similarly not open to tourists unless a tour is arranged well in advance. During the 1990s you could just stroll in, but security is understandably much tighter now. Presumably Brits are treated with particular suspicion since they actually burnt down the Capitol building in 1814 during the "War of 1812".

Washington D.C. no longer holds the dubious title of having the highest murder rate in the USA – in the 1990s it used to fight it out with Detroit as the wearer of that unfortunate crown. These days not just Detroit but places like Baltimore and New Orleans are scarier. The DC murder rate is down by a factor of nearly five since 1991, to a mere ten times that of London, so you can feel more at ease walking about. Unusually for the USA, Washington D.C. is quite low-rise. No building is higher than the Capitol building that houses Congress (bar one apartment block that preceded the relevant legislation, which limits building height, originally due to practical concerns about firefighting) so the place feels rather more accessible than many US cities. Handily, most of the main tourist attractions are located within walking distance of one another; and there is even a metro.

Curiously for a city where there are clearly a lot of people with wealth, many of them eating on expense accounts, it has always been a struggle to find really good food. On this trip I tried half a dozen places. The joint highest rated in Zagat was Marcel's, which I actually found to be quite ordinary and in some ways the least satisfying meal of the entire week, though it was objectively competent in an old-fashioned kind of way. Corduroy was more casual and enjoyable, with a much more modern feel to the cooking. Cityzen was the smartest venue, with the bonus of a very fine wine list, though one rather duff dish slightly spoilt the overall experience, which was generally very good. Sushi Taro was pleasant though didn't seem much more than that, but I enjoyed Makoto in leafy Georgetown. The best meal was at Komi, a place that I was not sure I was going to enjoy: there is a no-choice menu, no food photos allowed and a slightly reverent atmosphere, but I was won over by the interesting food and the excellent staff.

The Michelin guide to San Francisco and the surrounding area came out, with no changes at the three star level, but a second star for Atelier Crenn. Further Michelin guides will come out in a flurry in the coming weeks, with Tokyo due soon, and Germany usually the first of the European guides to appear. So far the star quotient has seemed more restrained than of late, though the Michelin Hong Kong guide, also due soon, can usually be relied upon to deliver something that is truly barking. We shall see.