From Holland Park to Mayfair
Saturday, October 19th , 2019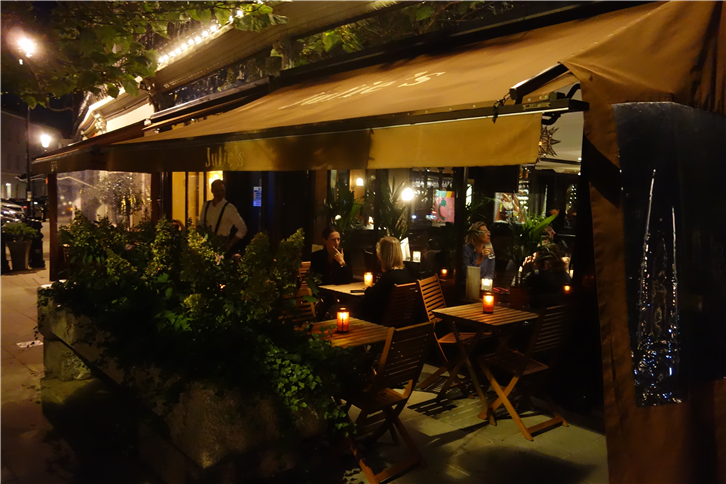 The Greenhouse has had chef Alex Dilling in charge for over a year now, and has retained its two Michelin star rating. My first meal there was just after Alex took over, and although it was good, the meal this week was a definite step up. We had a surprise tasting menu and there was a chance to try a lot of dishes over a quite lengthy but most enjoyable meal. Turbot was lovely, as was a grouse and mallard pithivier, and I was particularly impressed by the quality of the sauces. For me this is now cooking in sold two star territory, which I haven't really felt on prior visits, including under the previous head chef. This is one of the few high end London restaurants where the food seems to be getting noticeably better, rather than coasting along, or worse.
Julie's in Holland Park (pictured) has been around for fifty years and was once a celebrity hangout for the likes of the Rolling Stones and Princess Diana. It now has a new chef in the form of Shay Cooper, formerly at The Bingham and the Goring. The quite large restaurant is split into lots of small areas over two floors, and has a fairly appealing menu of British dishes. I had a very good chicken main course, though under-seasoning was a consistent theme. Service was functional rather than slick, and the short wine list had levels of mark-up that would make an oligarch wince. The food was reasonable overall, but for me it needs greater consistency
I also had another good meal at The Brilliant in Southall, which is a haunt of mine that is so regular that I don't usually update the website entry with the latest experience. Suffice it to say that it is extremely consistent.