A Visit to Tokyo
Saturday, October 24th , 2015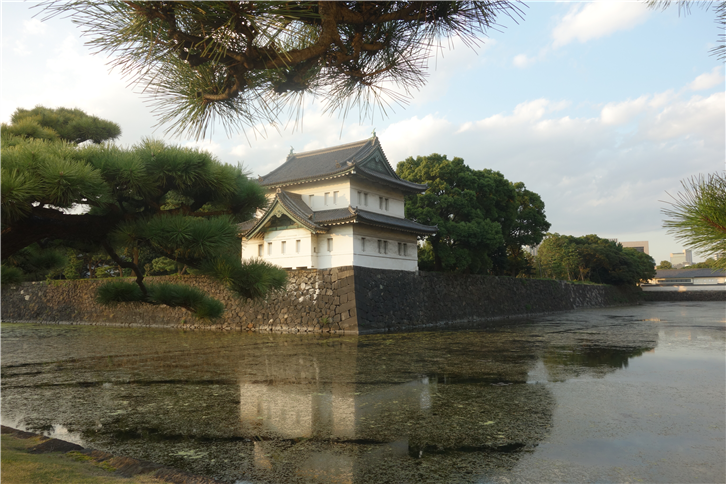 Tokyo is perhaps the greatest food city in the world. It certainly has the most Michelin stars (303) and the most three stars (12) but it also has great depth and variety. The lowest estimate I have seen of the number of restaurants in the city is 67,000. It is far from all being about sushi, though its gigantic fish market Tsukiji serves the needs some of the best sushi restaurants on the planet.
Il Ristorante is an Italian restaurant in The Ginza with just one Michelin star, though surely if it was in Italy it would have two. It is blessed with a capable Italian chef and his team working with Japanese ingredients, which are essentially peerless. This was best shown in a carpaccio of eighteen different vegetables, with dazzling flavours. New season Alba truffles with tagliolini was a classic dish, while kinki fish with scallop cream showed how the kitchen had adapted to make use of local ingredients.
The Aman Hotel is where we stayed, and they have a less ambitious Italian restaurant of their own. The best dish was a genuinely top-notch chocolate dessert, but otherwise the savoury dishes were pleasant rather than anything more. The view from the 33rd floor over the city is certainly spectacular, and the service was very slick, but it will mostly appeal to people staying at the hotel.
Another Italian restaurant newcomer to the city is the outpost of Heinz Beck, who runs three star Michelin Pergola in Rome. His Tokyo venture overlooks the moat of the Imperial Palace, and he has installed a capable chef who worked for many years at Pergola. He proved capable of reproducing the signature fagotelli ravioli very well, and also a superb pigeon dish with foie gras and spinach.
Many restaurants in Japan specialise to a great degree, some serving just one ingredient or dish. An example is Jubako, an eel restaurant that has been operating since 1790. The setting is attractive, with no central room but rather a series of private dining rooms, ours overlooking a pretty garden. The eel was prepared in several ways and the service from traditionally costumed waitresses was lovely. Objectively it was quite expensive, but you are paying for the seclusion of the private room.
Miyako Zezankyo serves traditional tempura, the batter feather light and encasing excellent ingredients, both vegetable and fish. High end tempura restaurants in Japan are impressive if you are used to the dish of the same name elsewhere, partly due to the ultra-light batter used but mainly due to the sheer quality of ingredients. For example here the sweet prawns were alive seconds before they were cooked.
Ginza Harutaka is one of Tokyo's battery of top class sushi restaurants, and has been rated as high as number two in the city on local voting website Tabelog. Sushi chefs take great care in the selection of rice and the vinegars to use with it, quite apart from the superb seafood that they present on the sushi. An example here was very tender squid and excellent horse mackerel, as well as lovely tuna.
In other news, the San Francisco 2016 Michelin guide came out. Manresa finally got its third star, and there were two star elevations for Commis and Compton Place. There were no less than thirteen new one star places, and just four demotions. San Francisco (and the Bay area) now has 5 three stars, 7 two stars and 38 one star restaurants.