Any Porto of Call
Saturday, May 13th , 2017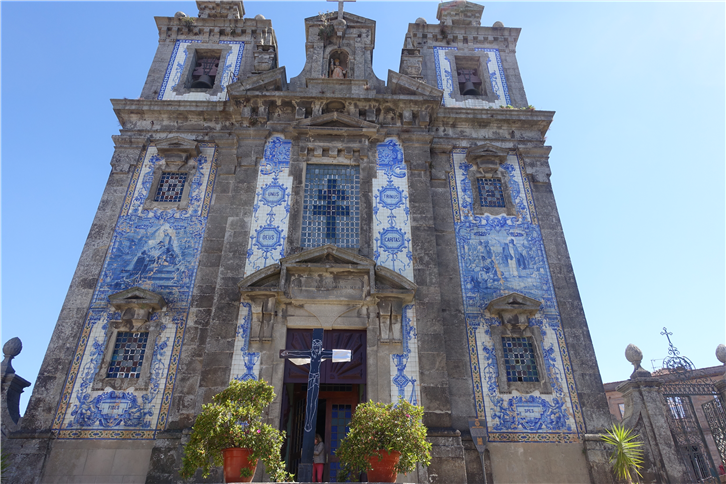 Porto is the second largest city in Portugal, situated on the coast. It is closer to Spain than Lisbon, which is 313km due south. It is known for its history with the port industry and the wine trade, being quite near the scenic Douro valley, which supplies many of Portugal's best wines. The city itself has the Douro river running through it, with the city arrayed on the slopes of either bank. Consequently, much of Porto is set on steep slopes – like a hillier version of San Francisco. There are plenty of attractive buildings, and long sandy beaches stretching along the coastline.
It has a solitary two star Michelin restaurant, The Yeatman, set in a hotel with a commanding view of the city. I had a pleasant albeit lengthy meal there (it is a tasting menu only kind of place), which started well but also featured a couple of less successful dishes. It did have the benefit of a lengthy and kindly priced wine cellar, and excellent service.
Another place with smooth service was Casa de Cha da Boa Nova, which is a few miles north of Porto in an adjacent but technically separate city called Matosinhos. It has a spectacular setting directly over the ocean, with waves breaking on the rocks below the dining room. This has one star and was also pleasant but a touch erratic, with a very good squid dish and excellent dish, punctuated by a couple of cases of overcooked fish.
Not far away is Marisqueria Matsoinhos, a much simpler seafood restaurant that had an attractive display of fresh shellfish and bivalves, and served a particularly nice crab mayonnaise dish. In the city itself the other place I tried was at the other end of the spectrum, a café selling hotdogs. This little café, called Gazela, is in the centre of town and has a few bar seats around a central counter, and a perpetual queue of people waiting for the hot dogs. A world away from the industrial bun and frankfurter variety, this had very good bread, high quality sausage and a spicy sauce and was really superb. It was so good that I went back the next day for another before lunch. I am indebted for this discovery to Joao Oliveira, a top Portuguese blogger (www.flavorsandsenses.com) who lives in the city.