I complete my 3 star tour in Spain and visit Stockholm
Sunday, October 17th , 2010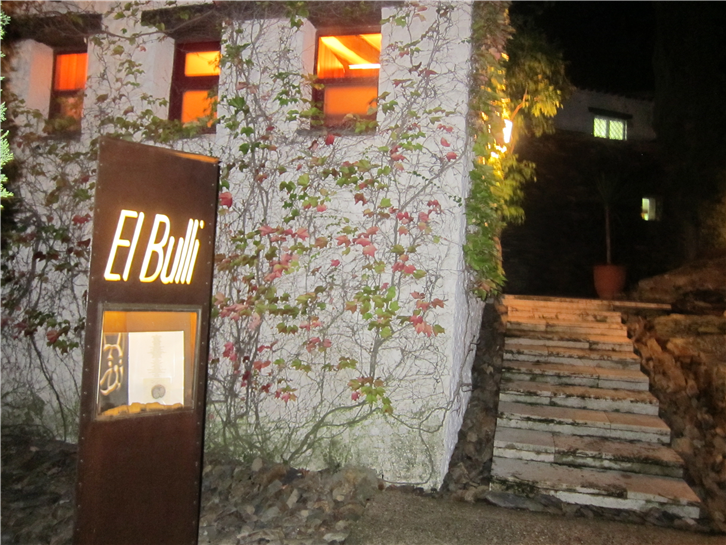 I had the chance to try a trio of places in Stockholm on a short visit, so went for the pair of restaurants with two stars plus one of the best thought-of one star restaurants, F12. A lunch at the latter was very enjoyable, a capable and decently priced meal in an attractive dining room; F12 seemed to me to entirely deserve its star. Of the pair of two star restaurants, Mathias Dahlgren has the most media noise, but although I enjoyed the meal there it did not dazzle me by any means, other than the size of the bill. I preferred Frantzen Lindeberg, whose two chefs used to work at the one place in Stockholm that used to have two stars before it closed. It was nice that both restaurants are cooking with a distinct Swedish flavour, using local ingredients and traditions, though not slavishly so.
I thought it was only fair to give El Bulli another try after my disappointing meal in 1999, and I am glad that I did. Although this kind of experimental cooking is never going to be my favourite thing, on this occasion there were at least some real high points. Over five hours and 42 courses there were clearly some ups and downs, but a lot less lows than I recall and more highs such as a fabulous Parmesan breadstick and clever twin textures of prawn omelette. I feel the cooking now is much more assured than it once was, and while still highly inventive is now managing a much higher hit rate of success with its dishes than it did a decade ago.
Girona is a city in Catalonia with just under 100,000 people, and has a most attractive and well-preserved old town, a fine cathedral and a fair amount of the original town walls, which you can walk along and from which you get fine views of the city. We stayed at a nice little boutique hotel called the Historic, just yards from the cathedral steps. Girona is home to Celler de Can Roca, the latest Spanish three star Michelin restaurant, and for me the best of the lot. Not only was the meal itself terrific, but the pricing of the food and the wine is very fair indeed. The whole meal, at £151 a head including lovely wine, would not buy you a lobster starter at Ambroisie in Paris these days. The whole experience at Celler de Con Roca is a delight, with an attractive modern room, a fabulous wine cellar with bargains galore, excellent three star cooking and fine service. The Roca brothers are to be applauded.
If you have a look at the list of current three star Michelin restaurants you may notice that there are now no gaps in the "review" column, since with my visit to Celler de Can Roca I am, at least for now, completely up to date and have visited every 3 star restaurant in the world at this time. Of course, this is a transient thing as Michelin these days brings out guides in a lengthy cycle stretching from October to March. Indeed the first 2011 guide has already appeared (to New York) though there are no changes at the three star level there for 2011.
My second appearance as guest critic on Masterchef: The Professionals this year should be this coming week at the quarter final stage. This may be on the Wednesday or Thursday, on BBC2 at 8 p.m., but since the BBC schedules can move around at the last minute I cannot be completely certain.