New York State of Mind
Saturday, September 16th , 2017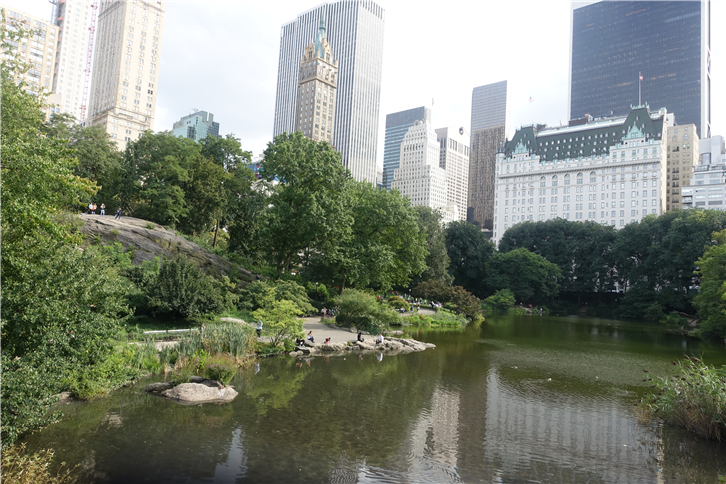 Cosme is the sister restaurant of Pujol in Mexico City, which is placed vertiginously high on the "Top 50" Restaurant list. It is hard to see why if the meal at Cosme is a genuine reflection of this, as the meal that we ate was very ordinary, though fully priced. A duck carnitas dish was pleasant, but otherwise this seemed to me very average food.
Much better was another import, Indian Accent, sister of the restaurant of the same name in Delhi. This is in quite a smart, central location, and prices are certainly higher than you would see in London for Indian food. However the dishes that we tried were very good, the best being genuinely excellent, and so at least the pricing felt justified. The USA has a history of forgettable Indian restaurants – such as Campton Place and the laughable Tabla (now closed), where I recall a popadom I could actually fold – but Indian Accent is the real thing.
Le Coucou is one of the toughest reservations in town, which is saying something as every restaurant that we visited was packed out on this trip. It serves French bistro food, which is a fine idea in a city overrun by highly-tweezered Scandi-influenced food. It was a pity that the food was inconsistent, as a lovely sweetbread dish was let down by some quite ropey food elsewhere in the meal.
Marea is an Italian seafood restaurant that I visited soon after it opened. The meal on this trip was slightly improved over that of my previous visit, with some terrific risotto and excellent crab pasta, amongst others. Also very enjoyable was Vaucluse, another restaurant offering French bistro food such as beef tartare and assorted classics. This was very pleasant, and modestly priced at lunch.