From surreal Italian food to modern dim sum
Saturday, February 01st , 2014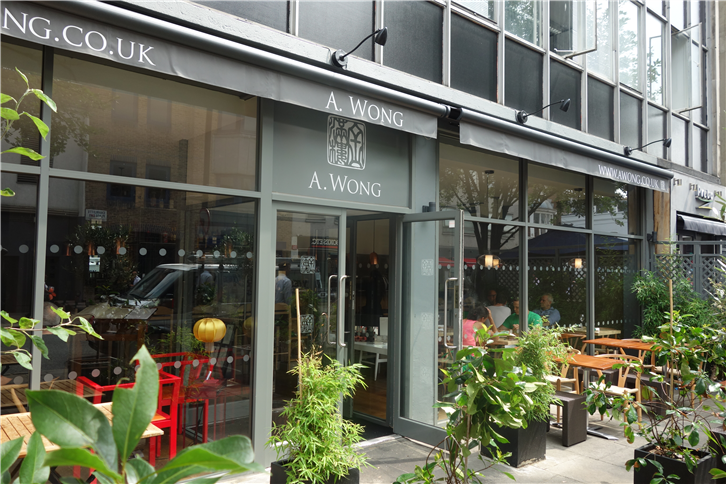 Al Boccon di'vino is a rather eccentric family-run Italian restaurant where there is no menu. The diners all eat their courses essentially at the same time, so it feels rather like a dinner party. Sadly, the notion of seasonality that could have been brought in was not apparent, with asparagus and strawberries served in January. Although this place seems popular with the locals, the cooking was very basic indeed, using uninspiring ingredients. There is no wine list either, although wines are displayed around the walls of the dining room, and I had a most odd conversation with the female owner/manager trying to coax something other than the grim house red onto our table. The pace of the meal was distinctly laboured, taking four hours to produce our meal, with long gaps in between the courses. This kind of format could actually work if the cooking was much better, they chose ingredients that were seasonal and actually made some effort to sell the very good wines that they actually have. As it was, the reality was just a lengthy, ponderous and not very skilful meal.
Cut in Park Lane is very smart and caters to the affluent, serving steak including several types of imported US beef. Tuna tartare was good as a starter, and of the steaks it was interesting to compare sirloin of grass-fed Scotch beef with sirloin of corn fed USDA steak, in this case the American import being clearly superior. Service at Cut is slick and the dessert I had was nice, but the prices are very high indeed for what arrives on the plate. The wine list is particularly aggressively priced, with some very expensive wines at over four times their retail price.
A. Wong (pictured) was one of my favourite discoveries of 2013, Andrew Wong taking a rather tired Chinese restaurant in Victoria and transforming it with his innovative approach to Chinese cooking. At my last meal I tried a variety of dim sum dishes, which ranged from the traditional through to modern: har gau is served alongside scallop dumpling with tapioca powder. One very nice touch is that each piece of dim sum is priced individually, so you can try a wide range of dishes even if you are dining by yourself. Shanghai dumpling with a liquid pork centre infused with ginger was particularly enjoyable, but the standard throughout was high. A. Wong is very much a step up from the identikit Chinese food that we are used to in London.
I enjoyed yet another very good meal at The Dysart, the Petersham ex-pub with a talented young chef who won the Roux scholarship. A tasting menu showed off the range of skills in the kitchen nicely, with a particularly impressive foie gras dish as well as some excellent fish dishes that I have tried before. The cooking of duck, beef and woodcock was skilful, and the bread, made from scratch, was good as ever. Add in a modestly priced wine list, a spacious room and excellent service and you have a really impressive package. This is a restaurant that is completely off the radar in terms of press coverage, but it is well worth trying if you can get to the Richmond area.