The old and the new of London
Saturday, May 19th , 2012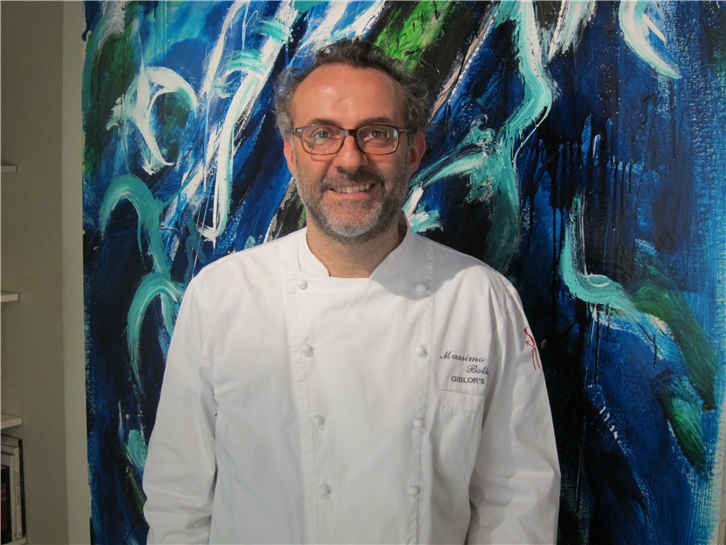 The Guinea Grill is one of those under-the-radar places with a loyal following, with a reputation for its high quality steak and pies. I enjoyed the steak that I tried very much but was not that taken with the pie, and the other dishes were just so-so. Given the impressive size of the bill this makes it hard to recommend, though with sixty years in business they clearly have found a formula that has an audience.

Olivomare is a Sardinian seafood restaurant in Belgravia. The cooking was fine, but I found the service poor and the room cramped. Worse, the wine-list they published on-line turned out to bear no resemblance to the one presented at the restaurant, with some wines dramatically more expensive than the on-line version (oddly, I didn't spot any wines where the price difference was the other way around). Poor show.

L'Ortolan near Reading has a Michelin star and has executive chef Alan Murchison, who recently featured on TV series The Great British Menu. As so often in British kitchens there was no sign of him tonight (a head chef being absent hardly ever seems to occur in Japan or France) but we enjoyed a pleasant enough meal, with a rabbit and foie gras terrine being the highlight for me. In general the kitchen seemed to tend towards complexity, adding more garnishes than actually enhanced the dishes. The prices seemed quite high too, with an expensive wine list and food prices that were higher than plenty of starred restaurants in London.

Mishkin is the latest of Russell Norman's growing empire of casual yet wildly popular small-plate eateries. This one cooks Jewish food, or at least something that would pass for Jewish food if you didn't look too closely (it is not kosher). It was a slightly uneven experience, with some gloopy macaroni cheese the least good dish, but the Reuben sandwich was nicely made. Service was good and the bill fairly low, and it is a place to which I would happily return.

I am delighted to add an excellent chef interview to the site this week, from 3 star Michelin chef Massimo Bottura of Osteria Francescana (pictured).

In other news, Tokyo is set to relax its restrictions on fugu preparation – what could possibly go wrong?