Summer Dining in England
Saturday, July 08th , 2017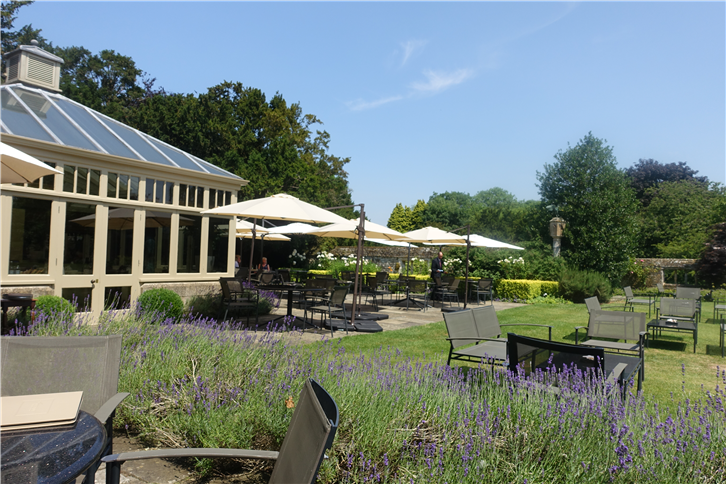 Bellillo in Fulham serves Neapolitan style pizza. Although they make much of the Naples connection, with an imported pizza over, the same oven does not actually get up to the recommended temperature required for an authentic pizza of that style, according to the Associazione Verace Piza Napoletana. Indeed the pizza was pleasant but did not have those little air bubbles and charcoal charring that you get with the very best pizzas. Other dishes that we tried were also mixed, with a decent arancini but poor crocche. This is a harmless enough place, but not somewhere I will be making a journey back to.
Rick Stein Barnes is the first London outlet of the TV chef, located in a very pretty riverside location in Mortlake. Why it is called Barnes is anyone's guess, but is presumably an estate-agent like desire to upsell the location: "Oh it is not Acton darling, we call it north Chiswick" . I was not particularly impressed with the flagship original Rick Stein in Padstow, especially when you consider the size of the bill there, but it is a world apart from this place. Service was shambolic, a "crisp mackerel" salad had nasty little over-salted pieces of mackerel and turbot was so bad that I sent it back. There was a decent fish soup and fish curry, but prices are high and delivery is low, so why on earth would you want to come here?
Le Manoir aux Quat' Saisons (pictured) is an institution, and certainly of one of the prettiest settings for any UK restaurant. Over the years it has dramatically expanded in size, and this can cause issues with consistency at times, which is a problem given the stratospheric prices. However my latest meal here was very good, the star dish being a summer vegetable risotto that was genuinely top notch. Desserts were also on form, with a particularly fine apricot dish. On a nice summer day this is a lovely spot.
Royal China Queensway is another institution, and really the place that redefined the quality of Chinese food in London, lifting Cantonese cuisine above the level of the Lisle Street places that the capital had come to regard as what was possible. It is barn of a place and no one comes here for the charm of the service, but the food is consistent and excellent. My favourite dish here is the steamed gai lan, which would be a great dish to convert a carnivorous cove unconvinced that vegetables can ever be that interesting: trust me, they can.