Revisiting Some Old Favourites
Saturday, December 05th , 2015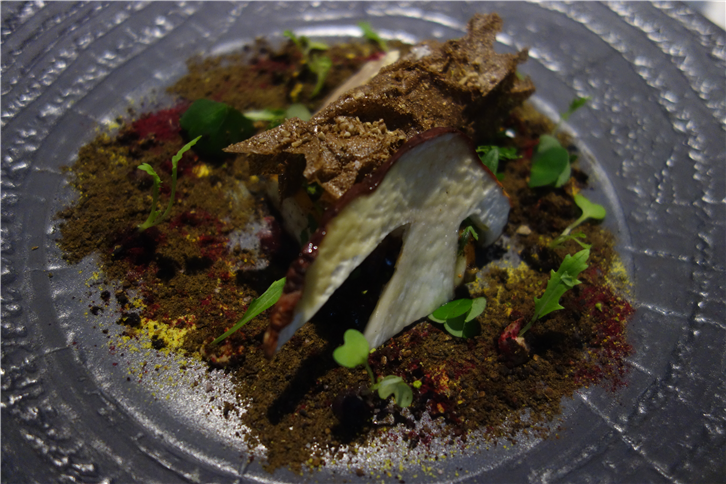 The awkwardly named "I, Robert" is an Italian café/restaurant in the heart of Mayfair, with a head chef that worked for many years at Zafferano. The menu is appealing and the prices not excessive by the admittedly high standards of Mayfair. Trofie pasta with pesto showed that the kitchen can cook, all its pasta being made fresh and rolled by hand. The bread, made from scratch, was also good. The food was generally pretty decent, let down only by some very haphazard service.
Gaylord's is an Indian restaurant that has been running for 49 years, so clearly has been doing something right. Its menu is large and has recently expanded even further, with some quite modern dishes tucked in amongst the high street favourites. Murgh malai tikk was good, but the best dish was the kulfi, made from scratch in the kitchen and genuinely excellent. Not everything is of the standard, and the bill feels a touch high, but service was fine.
Pierre Koffmann had a deserved three stars for the legendary Tante Claire before he retired, but has re-emerged with the more casual Koffmann's. A few of the classic Tante Claire dishes are on the menu, and the pistachio soufflé is a genuinely top notch dish. The menu is very attractive and the standard of cooking high. It is hard to understand why Michelin have ignored it, unless Mr Koffmann asked them not to rate it, since the cooking is clearly better than plenty of starred London restaurants.
The Fat Duck has become noted for its elaborate but resolutely unchanging menu, the immovable object of the British dining scene. Finally after a lengthy closure and refurbishment, resulting in a bigger kitchen, it has reopened with a (mostly) new menu. Some old stagers are still there: Sounds of The Sea and Mock Turtle Soup, as well as the whisky wine gums. However there are several new dishes, as well as an even heftier price tag: £255 (plus service) for the food, payable in advance, making it by some margin the costliest menu in Britain other than that at The Araki. The theatrical aspect of the meal has even more emphasis, but the whole thing is beginning to feel a bit dated. I liked the new langoustine and mushroom dishes in particular, but generally speaking the food lacks the wow factor that these prices demand. Without a doubt the cooking is technically accurate and involves a great deal of work, but some of the magic seems to me to be starting to look a bit threadbare in places.