I complete my Welsh tour at The Walnut Tree
Saturday, July 02nd , 2011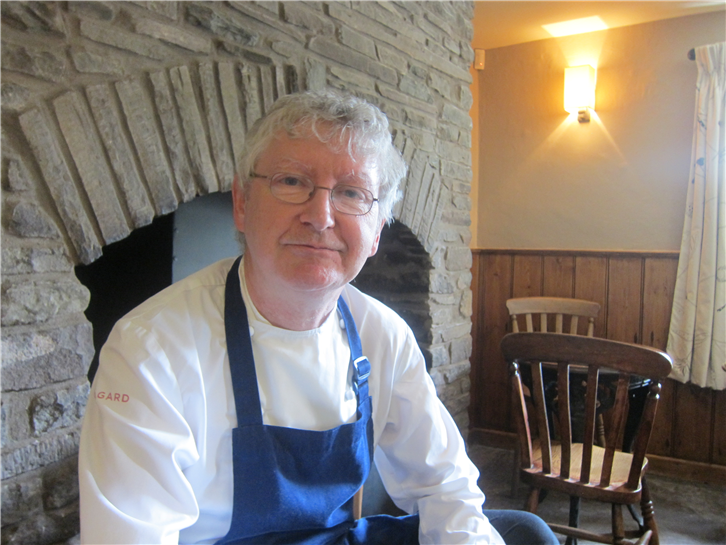 The Walnut Tree is a fixture of high-end Welsh cuisine, having had a number of owners over the years. It is now in the safe hands of Shaun Hill (pictured), who established Gidleigh Park's reputation in its early days. Shaun produces no-nonsense, seasonal dishes based on the good quality produce that can be found in the area, with minimal messing around with the food. The meal that we tried there was very good indeed, with an excellent rabbit dish and a lovely mango lime curd tart, amongst others. It was packed out on a weekday lunch, as well it might be.
As I have mentioned before on this blog, it is surprisingly hard to find decent Thai food in London. There is no shortage of restaurants, but other than the consistently good but slightly expensive Patara mini- chain there just seem to be endless mediocre places. This week I tried Addie's Thai (hat tip to Sanjeev for the recommendation), which has been serving authentic Thai food in simple surroundings in Earls Court for many years. There were plenty of Thai diners and the food was generally very good, definitely a cut above the norm. As a bonus the prices were also very fair.
A far less successful Thai meal was at Thai upon Thames, just on the wrong side of the Richmond bridge. Although this has been going for some years and must appeal to the locals, the meal we were served varied from ordinary to bad, with a grossly overcooked salmon dish and a deeply unappealing tom yum goong soup.
Another less than satisfactory meal was to be found at Thali, a quite smart Indian restaurant in the Old Brompton Road. This was a frustrating meal as there were flickers of competence in a decent aloo papri chat and some pleasant vegetables, but my main course was wildly over-salted and a prawn dish came with two good prawns and one utterly inedible prawn, which was bizarre. This is not a cheap place, and needs to be more consistent to price at this level.
I am pleased to add two excellent chef interviews to the site this week. Shaun Hill is a thoughtful and witty individual, and his detailed interview here is well worth reading. Bryan Webb of Tyddyn Llan has contributed an in-depth and insightful interview also, in particular showing some of the perils of running a restaurant. Thanks to both of them.