Three new reviews in London
Saturday, December 17th , 2011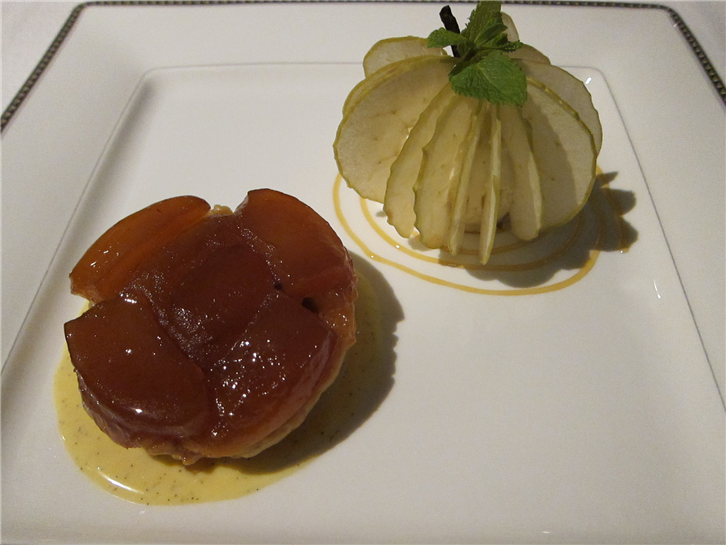 Granger and Co is the first UK restaurant from Bill Granger, Australian restaurateur and TV personality. At the quiet end of Westbourne grove, it is a casual all-day cafe aimed at local diners (no reservations are taken). Just a fortnight after opening it is packed even on a weekday lunch; I am uncertain as to whether this due to the power of television or the remarkable robustness of the London restaurant scene at present. The dishes I tried were a mixed bag, but overall were pleasant enough, though the service was distinctly stressed. I am hazy as to why one would choose to eat here for a full price lunch rather than take advantage of one of the deals available for lunch at most of London's top restaurants, but the diners here were clearly untroubled by value for money considerations.

This did raise a general point about eating in London, where there can be a vast difference in price between dining at lunch compared to at night. Of course for people with busy full-time jobs there is usually little choice, but for those with flexibility there are real bargains to be had. Two-star Ledbury and The Square both offer a three course lunch for £35, one-star Gauthier for £25. Even three star Gordon Ramsay does a three course lunch for £45. Le Gavroche offers a lunch including wine for £52.50, and Alain Ducasse at the Dorchester offers something similar for £60 (including mineral water and coffee). My point is that if you go to one of the latest trendy casual London openings then you will run up a bill at lthis level. Three small dishes at Polpo cost me £25, and my two courses at Granger and Co came to £28 with service. Of course not everyone wants to eat in a formal setting, but the quality of cooking at somewhere like The Square is on a different plane entirely from that of even a good casual dining place. It makes me wonder how many decisions about dining venue are based on value for money and how much on the wanting to be seen at the latest fashionable opening.

It doesn't get much more formal than the Savoy Hotel's River Restaurant, where Escoffier once cooked. When I went soon after the opening my meal was a bit of an expensive shambles, with some downright poor dishes rubbing shoulders with capable ones. Enough people obviously agreed with me, since the Savoy fired the chef and pastry chef and have now rebuilt the kitchen team. The result is a vastly improved classical dining experience. My meal this week was never less than good, with flashes of real ability showing in some of the dishes, such as a classy tarte tatin (pictured). It is great to see this iconic restaurant now firing on all cylinders.

Roti Chai is another in a string of recent Indian diners to open in London (other examples are Dishoom and Potli), this one in Marylebone. This was the best of the bunch, with a simple dining room and capable Indian snacks, such as a good bhel poori. A chicken curry was ordinary, but the other dishes we tried were of a good standard, and prices were fair. There is a more formal dining room with a different menu downstairs from the "street kitchen" where I ate, and I will certainly try this at some point.

Nipa is a smartly decorated Thai restaurant in the Lancaster hotel. Despite a carefully written menu promising authentic cooking and spices flown is from Thailand, what actually arrived on the plate was generic Thai food of a fairly low standard. One dish, a red curry, was well made, but several other dishes were flawed in assorted ways. All this was all the more irritating given the substantial price tag, at over £50 a head.

I'd like to wish you all a very merry Christmas. This blog will appear as normal over the festive season, and I have some promising meals to look forward to in the coming week. Have a great holiday season.