From Chelsea to Mayfair
Saturday, December 28th , 2019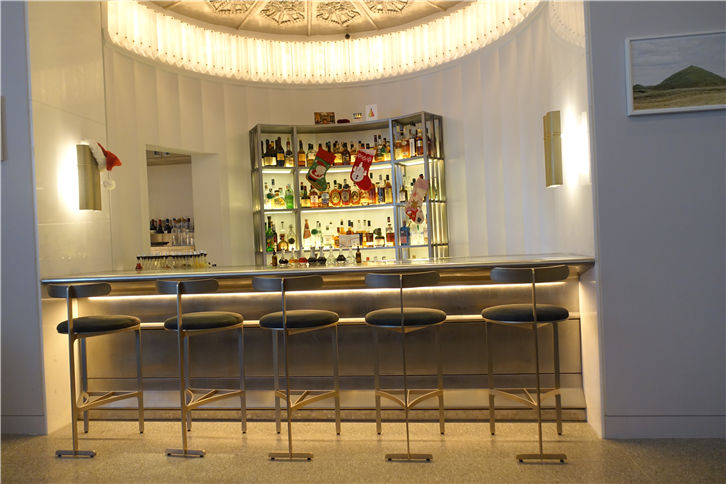 Davies and Brook (whose bar is pictured) is the latest Claridges Hotel flagship restaurant, this time from Daniel Humm, who runs the three star Eleven Madison Park in New York. Despite having only been open a few weeks, the cooking was generally consistent, with a simpler style that might perhaps have been expected given its heritage. I was particularly impressed with crab chawanmushi and an apple doughnut for dessert, but there were several very good dishes. This is one of the highest profile London openings this year, and along with Endo is probably the best of all of them.
Medlar in Chelsea produced a really good meal this week, with especially good tarte tatin but also an excellent venison dish and a good crab ravioli. Three courses are just £40, which is very fair given the location and the standard of the food and service. A few years ago Medlar lost its Michelin star but based on this visit they should reinstate it.
I hope that you all had a good Christmas break and wish you a Happy New Year.