A new chef lifts Roux at Parliament Square
Saturday, July 27th , 2013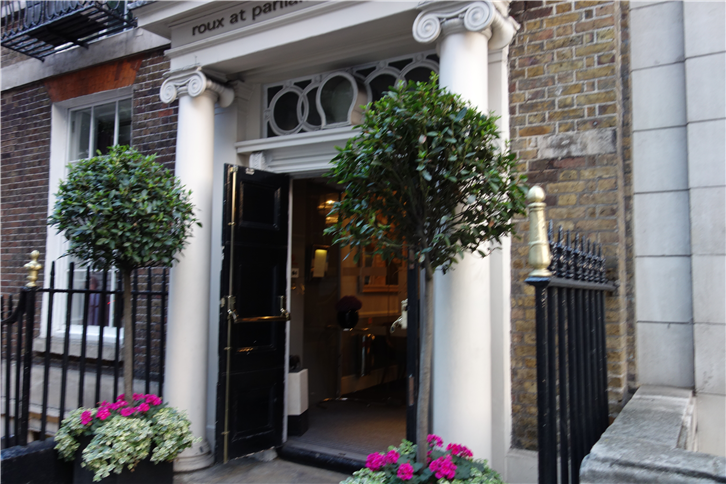 The two Indian restaurants I tried this week are quite different in style. Chakra is smart and modern, serving some exotic dishes in Notting Hill. Its chef/owner used to run the now-defunct Vama in Chelsea, and Chakra shows a similar ambition to stand out from the crowd, with dishes such as black cod and tandoori duck. The cooking was generally good, with one less successful dish in amongst some otherwise capable cooking. However the price was also quite high, and with places like Haandi in Knightsbridge able to cook well at a much lower price point, the value for money factor was questionable.
Swagat is a much simpler affair, in modest premises up on Richmond Hill. Although the tables were tiny and dining room quite cramped, the actual cooking was very good indeed, with excellent tandoori prawns and aloo tikki chat amongst other nice dishes. Here there was no attempt to veer off piste in menu terms, but the cooking was consistently good and the bill quite reasonable. Service was also particularly friendly. I preferred Swagat of the two places.
Roux at Parliament Square (pictured) has had three head chefs since it opened, the latest being Steve Groves, winner of "Masterchef: The Professionals" in 2009, and previously sous chef here. I was very impressed with the meal I ate here with Steve in charge, which seemed to me a definite step up from the cooking of the previous two head chefs here. A main course chicken dish with girolles, sweetcorn and granola was particularly good. I have nudged the website score of the restaurant up a point based on this meal.
La Trompette had some well-publicised problems some months ago resulting in a change of chef. Rob Weston was drafted in from The Square to turn things around, and the cooking certainly seems to be on a more stable footing now. I have had three meals here now under the new regime, and there have been some good dishes such as scallop with curried parsnip puree, and an excellent mango dessert. La Trompette has a relatively low price-point and kindly priced wines, and its new chef looks well on the way to getting it back on track.
Zuma continues to be wildly successful, packed out even at lunch. It has done for Japanese pub food what Hakkasan did for Cantonese cuisine, taking the accessible parts of the cuisine and serving them in a smart setting, with well-trained waiting staff. The result has been customers queuing up to get in, and the formula does not appear stale. Tuna tataki still has a refreshing dressing, but the best dish was a new one: tempura langoustines, the batter light and the shellfish excellent. At lunch the bill seems pretty steep, as there are no lunchtime concessions, but in the evening it would seem more reasonable. It is hard not to admire such a consistent restaurant.