Further Tokyo Dining
Saturday, May 11th , 2013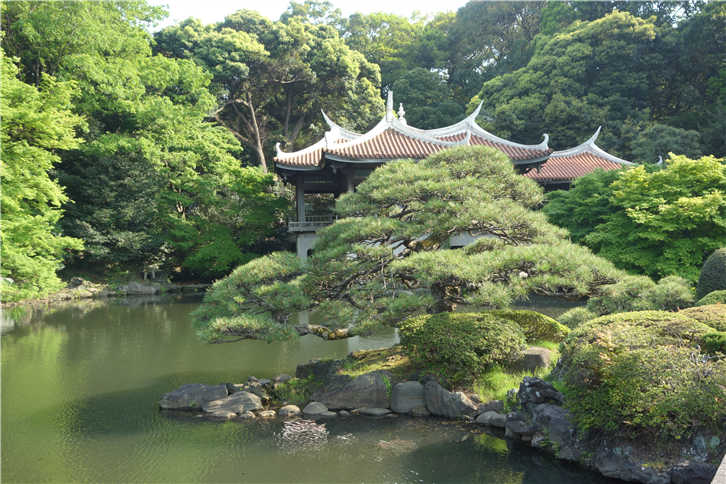 My exploration of the Tokyo dining scene continued with a range of different styles of restaurants. Kaiseki was represented by Kadowaki, which was interesting since although it broadly followed the kaiseki structure there were some non-traditional dishes too, such as shrimps with rice and chilli. This was very skilful cooking.
The quality of ingredients in Japan is unparalleled, and this could be seen at two very different price points. Nodaiwa is a famous eel restaurant, serving eel both simply steamed, and then in the more familiar form grilled with a sauce made using the liver of the eel. The restaurant uses wild rather than farmed eels when in season. Dons de La Nature showcases Japanese beef, in this case Matsusaka beef. In western countries we hear about Kobe beef but rarely about the other beef prefectures of Japan, yet locally there are several other areas that are held in as high regard as Kobe. Matsusaka is probably the most prestigious of all, and the beef I tried here was absolutely stunning, even better than the Matsusaka beef I had eaten previously. It was interesting that the lobster they served was also terrific, with lovely flavour. The chef had a sense of humour too, waving the lobster claw to us as a goodbye gesture just before it went into the saucepan.
Ryuan was a rather ordinary Chinese restaurant that unaccountably has a Michelin star. Better was XEX Omae, a teppanyaki restaurant that served some good beef and very nice lobster. Tokyo has plenty of European style restaurants but with the advantage of being able to use top Japanese ingredients. Aroma Fresca produced some excellent Italian food but with a Japanese twist, with classic dishes such as pasta ragu but also excellent half beak fish. The tomatoes used in one dish were superb, and would compete with the best on the Amalfi coast. Equateur was an interesting restaurant, serving French food with a Japanese influence. This place was, at the time of writing, the top-rated restaurant in Tokyo on Tabelog, the kanji only restaurant website that is rather like a constantly updated Zagat.
This drew an end to my visit to Japan, and as ever it was fascinating and enjoyable. Tokyo has tremendous depth in high quality restaurants, and is a place I would highly recommend to anyone interested in serious food. The blog next week will be a few days later than usual due to some travel.