California Dreaming
Saturday, May 18th , 2019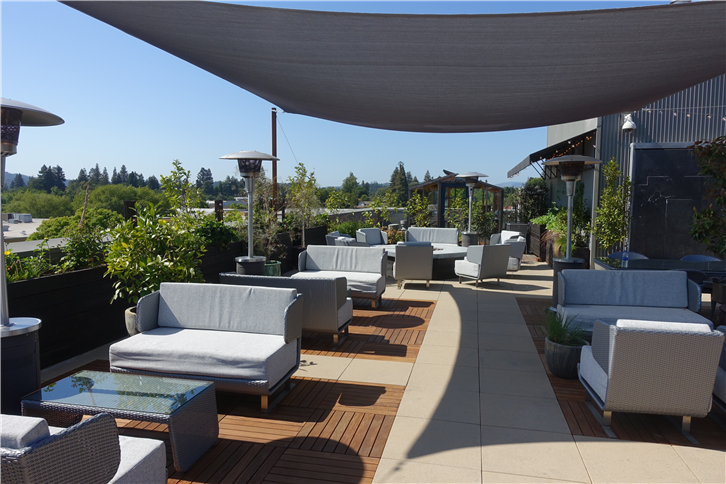 San Francisco is my favourite US city, full of interesting neighbourhoods and striking vistas. You can have cocktails at sunset in The Cliff House, take a spectacular walk from the Golden Gate bridge along the coast to Crissy Field, or relax amongst the sequoia trees in nearby Muir Woods, so there is plenty to do here. It also has a vibrant restaurant scene.
Californios is unusual, a two star Michelin restaurant serving a take on Mexican food. Some of the dishes sounded pretty odd, but their flavour was good, and the meal was better than I was actually expecting. The tacos here are all made rather than bought, using assorted different types of corn, and things generally worked well. The only downside is the cost.
Don Pistos is a more traditional Mexican restaurant, and at a very different price point. It had quite nice pork tacos and very good prawns diablo, and at this price there is not much to dislike. It is also suitable if you are in a hurry, as the service was breathtakingly rapid.
Tony's Pizza Napoletana sounds like it should feature in an episode of The Sopranos, but actually serves up pizza in a whole range of styles from a variety of ovens, with the cooking technique adjusted depending on whether you want your pizza to be of Naples style, Roman style, or even Detroit style. The pizza margherita that I tried was hard to fault.
Monsieur Benjamin is the casual sister of Benu, and delivers French bistro food. The dishes that I tried were quite well executed, such as a good quail dish, though the bill was pretty high for what actually arrived on the plate. The locals seem unbothered though, as the place was packed.
Seventy miles north of San Francisco, deep in the wine country, is Single Thread. This restaurant was awarded two stars soon after it opened and this year was elevated to the ultimate three star level. Its food is heavily influenced by Japan, the chef having trained as a sushi chef and also having worked for years at Michel Bras in Toya. I am generally pretty cynical about the US Michelin inspector's competence, as they seem to scatter stars around as if they are going out of fashion, but in this case they aren't far off the mark. The food at Single Thread was beautifully presented and used top notch ingredients, the dishes carefully put together. As a bonus, the staff were lovely and the wine list extensive. There is also a lovely rooftop garden (pictured).