London restaurants old and new
Saturday, October 13th , 2012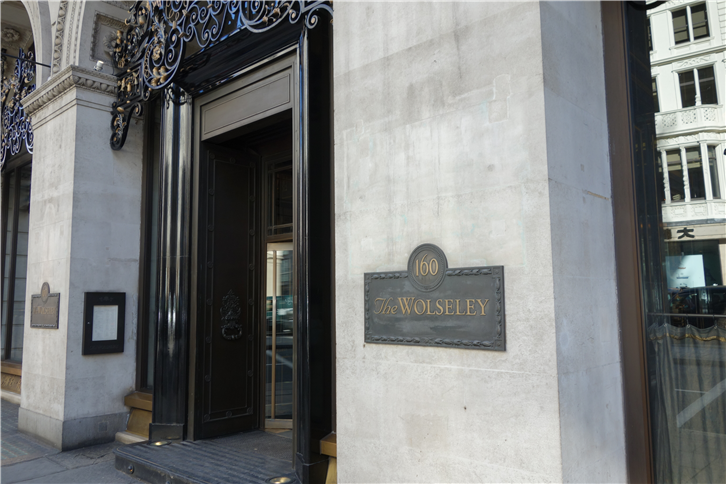 The Table Café is by no means a new restaurant but has been getting some recent buzz with a new chef that used to work at Zucca (I am unsure for how long or in what capacity). I am unsure because she wasn't there at the lunch service that I ate at, choosing instead to be at a marketing event. I understand that chefs are hard-working people and need time off, but if I had a penny for every time I went to a UK restaurant and discovered that the head chef was off I would have well, about £6.45. Interestingly, this hardly ever happens in continental Europe, even in places that could clearly fill the restaurant all the time e.g. at Hotel de Ville in Switzerland, when the chef is off on holiday, the restaurant closes. My rather ordinary meal may have been due to the chef absence but I cannot be certain, and for less than the price I paid for a lunch at a simple café with communal seating in Southwark I could have eaten lunch at a number Michelin starred restaurants in London, so I won't be going back to find out.

The Wolseley has become so successful that now it is tough to get a reservation even for breakfast a couple of weeks ahead. In some ways this is hard to understand based on a lunch there this week. A lemon tart was good, but a salad Nicoise featured tinned tuna and distinctly ordinary artichokes, for example. However I think its appeal lies in its very easy on the eye menu (no sea buckthorn is going to rear its ugly head in any dish at The Wolseley) and above all its beautiful dining room (pictured), surely one of the prettiest in London. I have not found the service to be especially good on my visits here, but perhaps I have been unlucky. Whatever the reasons, the commercial success of the place is hard to argue with: some years ago it was reportedly the first UK restaurant to top £10 million annual revenue (it now does around £11.5 million in turnover).

I had another very good tasting menu at Apsleys, which had a chef change in mid-year and whose kitchen is now in the capable hands of Heros de Agostinis, who was sous chef at 3 star Michelin Pergola in Rome. The modern Italian style of Heinz Beck continues to be faithfully executed, with the strongest dishes for me the pasta dishes, which are stunning, along with top notch desserts. The wine list here is aggressively priced and for reasons that elude me the manager turns the lighting in the dining room down in the evening to such a low level that an owl would struggle to see its food in front of it, but these are the only niggles. At lunch the natural light in the room is lovely, though the wine doesn't get any cheaper.

Shilpa is a simple local South Indian restaurant in King Street that serves more interesting food that most of the curry houses that line this road. The menu is extensive and the South Indian dishes such as aloo bonda are better than the generic Indian dishes such as the malai tikka. Service was better than on my previous visit, though admittedly that is not setting the bar very high. This is no somewhere to which to make an excursion, but if in Hammersmith you can do a lot worse – trust me, I have.

Coverage of my Michelin 3 star tour continued with an interview on Radio 4, which was actually carried out over Skype on an iPad from San Sebastian last week rather than from a studio; the wonders of technology.