A Trip to Munich
Saturday, June 10th , 2023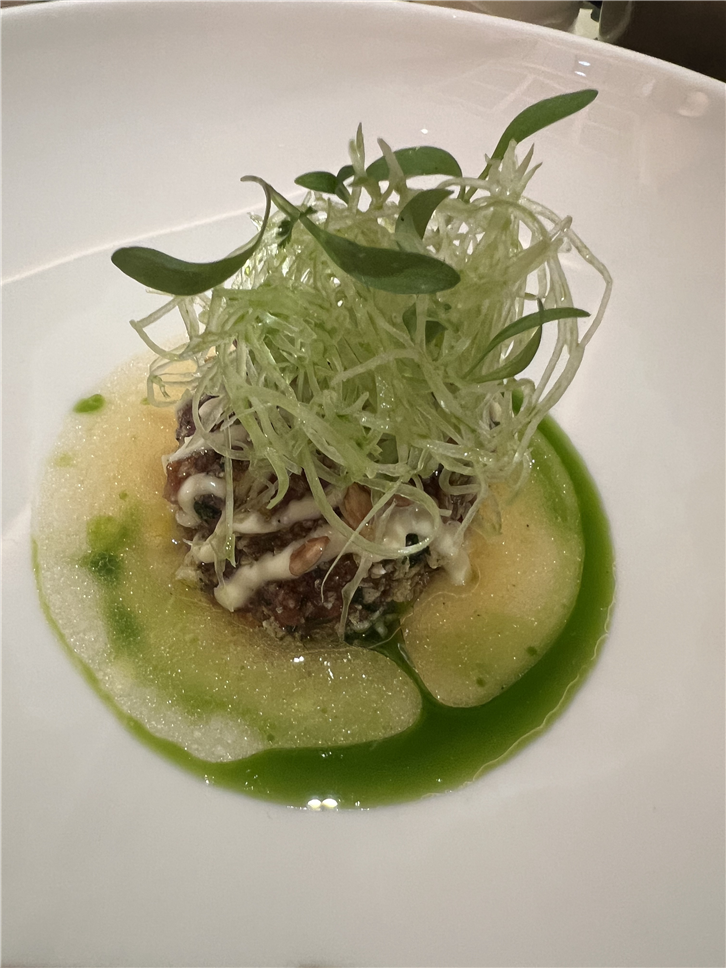 On a trip to Munich I tried a number of restaurants, which I review this week and next. First was Tantris DNA, a slightly more casual version of the historically important Tantris restaurant. This serves a classy a la carte menu of French dishes, including a terrific white asparagus dish and lovely langoustines.
Tohru is a Japanese restaurant in the oldest townhouse in Munich, serving omakase style food reflecting the partly Japanese origins of its head chef. The food and service were lovely, and Tohru deserves its two Michelin stars.
Even better was JAN, the new restaurant of chef Jan Hartwig, who previously earned three stars at Atelier. I had this place booked several months ago (before Michelin Germany 2023 was published), which was fortunate, as just before we headed off to Munich it was given three stars by Michelin just months after opening. For once, Michelin got this one right, as we had a fabulous meal.