I try Terroirs and Donna Margerita
Saturday, July 04th , 2009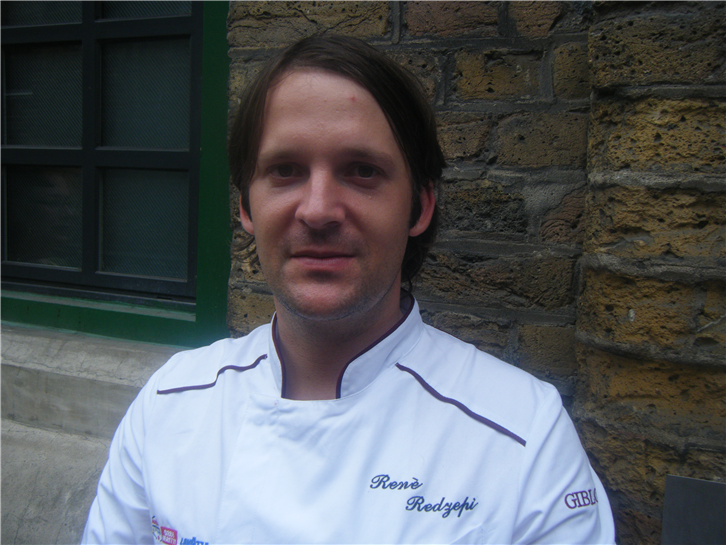 My search for the best London pizza has taken me to some odd places, such as Brixton market. This week I ended up in Lavender Hill at Donna Margherita, which a Neapolitan pizza chef I am acquainted with had recommended to me as being authentic. I found the experience rather paradoxical, as I started with a really good basket of garlic bread. This was as far from those hideous rock-hard crusts that you get in high-street chains as it is possible to imagine, fresh and supple, tasting nicely of garlic butter. This was really encouraging, even if a bruschetta was ordinary. Yet when the pizzas arrived there was a collective shrug around the table. They were fine, the base quite good, but the toppings were nothing out of the ordinary, and I just couldn't see what all the fuss was about. On two visits to this area of London people have come up to me on the street and offered me some exotic substances with a reputedly hallucinogenic effect; you'd have to have taken some to think that the pizza here rivals Franco Manca.
I enjoyed Terroirs, a cross between a wine-bar and a restaurant serving French bistro dishes in tapas-style. It shows unusual care in the wine list, which specialises in organic producers from France. There are detailed notes and in some cases biographies of the wines and wine-makers, and mark-ups are distinctly fair by London standards. The food is French tapas, and was very pleasant indeed. An excellent gazpacho and carefully cooked quail are examples. Ironically I used to work just yards from Terroirs, and always struggled to find good places to go out to eat locally; my timing is clearly flawed.
Haandi continues on its merry way despite the recent departure of its long-time head chef. I detected no discernible change in standard, with dishes that I have regularly such as chicken burra tikka and aloo gobi as good as ever, and an aloo chat starter was also very tasty. It was pleased to see the place pretty much full on a Sunday evening, showing that you can prosper in a recession, even in a side-street, if you deliver excellent food at fair prices.
I also popped into the first Identita festival to be held in London. This is a chef demonstration event for Italian cookery, started in Milan in 2004 by a food journalist there (Paolo Marchi). The event was over two days and I didn't stay for all of it, but saw some intriguing demonstrations, such as a "scallop" actually made via a complex process using squid for the body of the scallop and sea urchin for the coral; it certainly looked like a scallop at the end of it, which was an impressive piece ofculinary wizardry; alternatively, you could just buy a nice scallop and pan-fry it, but where would be the fun in that? Amongst assorted Michelin-starred chefs who flew over for the event was sprinkled Rene Redzepi (pictured) of Noma in Copenhagen, who showed off his excellent English and four of the dishes from his current menu; foraging for and using exotic Danish vegetables featured heavily. The organisers played a little joke on the journalistic world by holding the event in Vinopolis, a pleasant venue with one missing feature: air conditioning, which was pretty relevant with the temperature hitting 30C in the shade outside. Chefs being interviewed in the particularly toasty "VIP room" upstairs were wilting faster than the vegetables. I hope the event does well and is repeated, but please find somewhere with air-con next time! I would have stay longer If I had not been suffering from a small case of melting.
In The Importance Of being Earnest, an Oscar Wilde character comments that to lose one parent may be regarded as a misfortune, but to lose both looks like of carelessness. The same might be said of Copenhagen, which this week found Michelin –starred Geranium closing amidst a set of debt, shortly after Michelin –starred MR went bankrupt in April. Perhaps the credit crunch is biting after all in prosperous Denmark.
Next week I boldly go off the tube network. A really long way….