A Trip to Edinburgh
Saturday, July 14th , 2018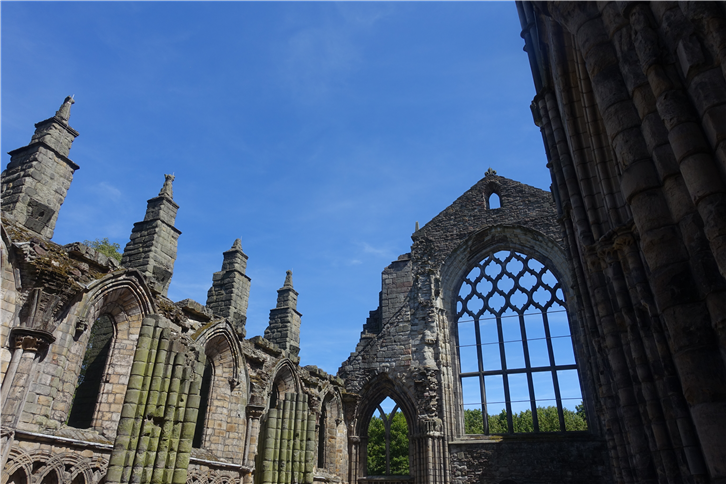 The Scran and Scallie is a pub that is the sister restaurant of Kitchin. As well as serving terrific haddock and chips, it serves more ambitious dishes such as hand-dived scallops with pea sauce, a dish featuring a really top of the line scallop. The standard of food here is very high indeed, and the meal that I tried was as superb as the last one that I ate here. I have no idea why it doesn't get a Michelin star rather a bib gourmand.
On the subject of stars, The Castle Terrace is another restaurant in the growing of Tom Kitchin, and one that had a Michelin star until 2015. On the basis of our meal on this trip the loss of a star is puzzling, as we had a very elaborate and enjoyable evening, the cooking frequently quite technical but also based on top notch products, such as some lovely langoustines.
The previous chef of The Honours has now struck on his own at a hotel called MacDonalds in the city near Holyrood House, whose ruined abbey is pictured. This restaurant, with the lengthy name "Bistro De Luxe by Paul Tabmurrini", was also a pleasant experience, the best dish being hand-dived scallop with tagliatelle and black truffle.
Edinburgh is blessed with some excellent restaurants, and certainly Kitchin and Martin Wishart seem to me to be worth two stars rather than one, especially when I compare them with some other starred places in Scotland like Braidwoods. This trip confirms that there are a number of good choices in the city in addition to these.