The Brackenbury is the ideal local bistro
Saturday, September 09th , 2006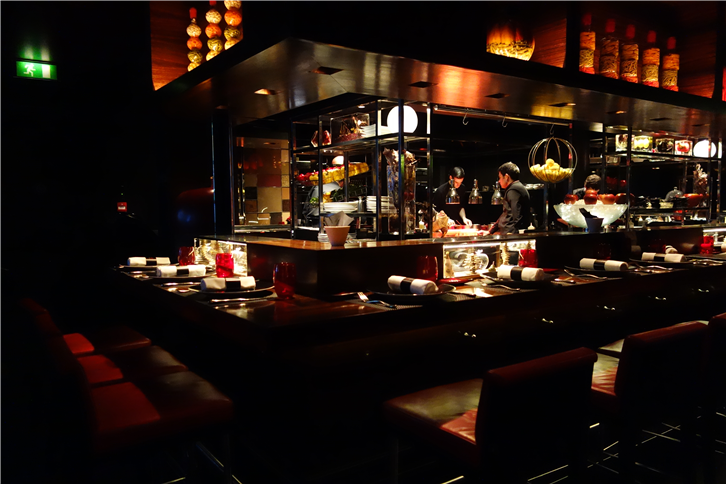 One of the most anticipated openings this year in London just occurred, with Atelier Robuchon opening its doors in Covent Garden. Joel Robuchon was probably the best chef who has ever lived, and certainly his cooking was the best I have ever eaten. He retired from cooking several years ago and now lends his name to a franchise which has branches from Macau to Las Vegas, as well as Paris. The tapas format means you try five or so small dishes, seated at a bar rather than a table, and you can see the chefs cooking in front of you. Obviously the quality is dependent of the quality of the particular chefs working in a given branch, and there is some promise here given that the London chef did actually work with Robuchon directly in Paris. I couldn't get a reservation for a while, so I will update you in a couple of weeks when I finally get to the place. For a review of the Paris branch see the France section of this web site.
This week I went back to some local favourites. The Brackenbury is the kind of restaurant that you would love to have at the end of your road. It has a changing menu of English and French dishes, generally simple cooking but with the odd innovation, and the standard is high (4/10 in my marking scheme). Shepherds Bush is a fairly ropey area but the Brackenbury is tucked away down a civilised residential street, so unlike some parts of the area you don't feel like you are in an episode of Miami Vice when you visit. A meal this week was a good illustration of the kitchen's repertoire. A risotto of smoked haddock was well executed, the rice properly absorbing the stock, but the twist was that they had folded into the rice a little curry oil. This sounds like a dubious idea but it worked due to the curry flavour being kept heavily in check, so it just added a pleasing extra taste dimension, while the smoked haddock has a strong enough taste to be able to take care of itself. Tuna was served on a bed of pesto with green beans and shallots, and was simple but enjoyable, while cherry clafoutis made an excellent classic desert to finish with. The Brackenbury has a short wine list with plenty of choices under £25, and how often can you say that these days? A three course meal with wine usually comes out well under £50 a head, which is a rare thing in London for French/British cooking of any quality.
The Thai Bistro in the Chiswick High Road is an under-rated and very reliable family-run restaurant with all-female staff. It has simple bench seating and the waitresses are extremely welcoming. The menu is set out in a rather eccentric way, with multiple takes at starters and main courses in different sections. This is rather bewildering but also means that there are plenty of things for regulars to discover in hidden nooks of the menu. The staple dishes are capably executed, with tom yum goong soup having a full set of ingredients and well balanced spices. Spicy salads like som tam have vivid flavours, while a fish with tamarind and chilli was a good example of how to balance very distinct flavours in a complementary way. For some reason Thai food seems to have settled into a rut in London. Back in the 1980s you could count the restaurants on the fingers of one hand (at least if you were from Norfolk) and then a sudden explosion of new Thai restaurants opened in the 1990s. Now there are lots of tolerable establishments but few that stand out. The wonderful Thailand in New Cross changed hands years ago, and the Bahn Thai owner moved to Thailand with his dog. If you don't count the Blue Elephant, which is more a dating place for twenty somethings than a restaurant, where would you go for a good Thai meal now? Patara in Greek Street is perhaps the only place which has much ambition. Given all the smart Indian places now open I wonder whether it is time for someone to try their luck with an up-market Thai restaurant? If you eat at the Oriental Hotel in Bangkok you will see that it is certainly possible to pull off such a thing. We shall see.