Theo Randall v Zafferano
Saturday, July 07th , 2007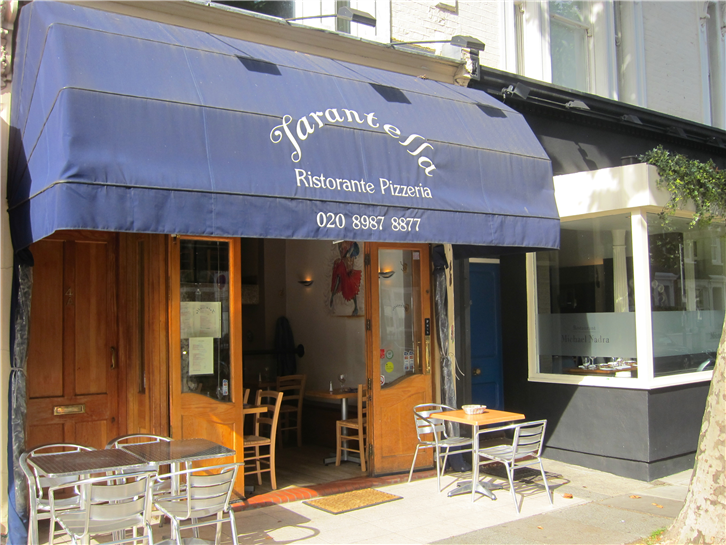 I ventured to Theo Randall, the ex River Cafe head chef who is now installed in his own right at the Intercontinental Hotel in Park Lane. I had heard mixed reports but I found it a very enjoyable meal, rather reminiscent of, er, the River Cafe in fact. Ingredients were genuinely top of the range and technique was very good with the possible exception of a merely pleasant risotto. However the price here is very high, and that would be the main objection. Simple presentation, top ingredients, good technique, too expensive - which is always how I felt about the River Cafe.
Zafferano remains my favourite Italian in London, with Locatelli a close second (Locatelli actually does some things better than Zafferano e.g. bread, but is not quite as good overall). This week a simple crab salad showed one strength of Zafferano - superb ingredients, while pasta with morels showed another: superb technique with pasta. There never seem to be any slips in technique here. Service is also terrific.
Tarantella (pcitured) is a new pizzeria in Chiswick, but is not a chain, instead being run by three Italian chefs. I feel obliged to try all the local restaurants where I live once, but usually once is enough. However this was better than I expected. The pizza chef is from Naples (the home of pizza) and a starter of prawns with garlic and chill was also very decent; nothing dazzling, but it is nice when your expectations are exceeded. I'll try this again and will write it up properly if it repeats this performance.
On the other hand my expectations were entirely met at a medical ball at the Marriott hotel in the Cromwell Road. I despise mass hotel catering, and in this case the numbers were not even so large as to give a real excuse to the kitchen. Some duck pate was at least harmless (though tasteless), but a main course "filo of vegetables" was so vile that it defied belief. Basically there was a little overcooked filo pastry surrounding an utterly tasteless greyish mush whose components could perhaps have been determined through forensic science but not by taste. Perhaps some potatoes were involved, but this was not really clear; what the blue-grey blobs inside the possibly potato mush were was entirely unclear to me. This dish would have been vastly outclassed by a school dinner. The alternative of lamb looked as it it had seen the inside of a nuclear reactor - even the famished young junior doctors on my table each had one bite (or at least an attempt to cut it) and then pushed it aside. The dessert, of presumably pre-bought lemon tart, barely tasted of lemon at all. How can hotels have the nerve to serve up this level of garbage? I guess we simply do not complain enough: we expect rubbish at hotel functions, so that is what we get.
I recovered with dim sum at the Royal China the next day. Though not as sophisticated as Hakkasan or Yauatcha, this is otherwise the best dim sum in London. The decor still looks like a 1970s disco but the steamed dumplings are great, and the steamed vegetables would shame most French restaurants.
I also popped into Whole Foods in High Street Kensington, the US organic food chain which opened recently amid a blaze of publicity in the old Barkers building. It is certainly large, with two huge floors of produce and one floor of food court, where you can buy coffee or simple hot food and consume it at central tables. Though newspapers have complained about its price I didn't think it was that bad, at least on the items which I price-checked. Wild salmon was £49 a kilo, which is considerably less than the £60 Fishworks charge, for example. The range is certainly considerable, as well it might be, but the produce seemed merely good rather than anything really special. There is a bakery which claims to make the bread from scratch, and a good cheese section. There are also a surprising number of staff wandering around to guide bemused customers. Still, it is good to see an alternative to Harrods and Harvey Nichols, so best of luck to them.