Dining in The Lake District
Saturday, September 15th , 2018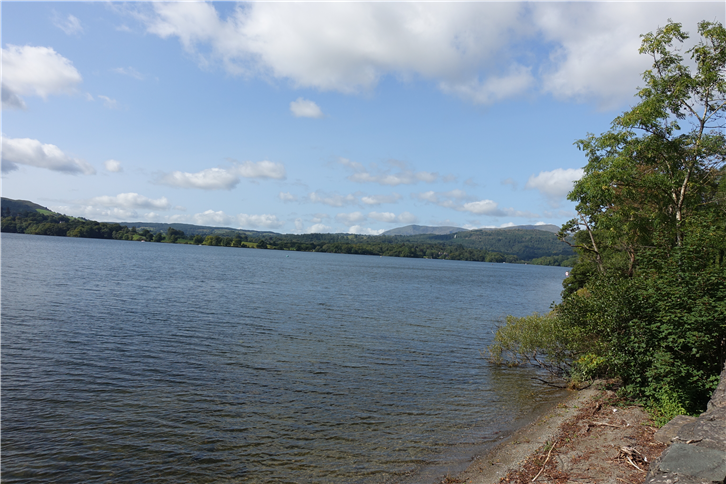 Forest Side gained a Michelin star in 2017 for its foraging-led menu, with a head chef who was previously sous chef at l'Enclume. Forest Side is in a hotel with extensive grounds, allowing a large garden that supplies the restaurant with assorted vegetables and herbs. The lengthy tasting menu had some good dishes, though there was a tendency to have a lot of elements in each dish, as well as the modern tendency to use shrubbery as ice cream and pretend it is dessert. However the cooking was capable and the service slick.
The Samling by lake Windermere (pictured) has had not one but two chef changes since I was last there. Its new chef cooks modern food with a lot of elements in dishes, but somehow manages to pull this trick off, the mix of flavours and textures carefully chosen. The kitchen is also helped by a large garden and greenhouses on the property providing plenty of local produce. Overall this felt like a notch up from the meal that I had here before.
The Narrow is a gastropub in Limehouse, part of the Gordon Ramsay empire. It has an attractive riverside setting, but we experienced remarkably mediocre food and poor service when we visited, and the place is far from cheap. If only there was some sort of celebrity chef TV program available where a former top chef could go in and sort out under-performing kitchens by shaming the current staff, simplifying the menu and applying a coat of paint to the place, eh Gordon?
Clarke's has been a fixture in Kensington for decades, but on my return there after many years there the food was quite disappointing. Nothing that we tried was more than competent, and there were issues with one dish in particular. It wasn't a terrible meal, but the bill was very high indeed given the level of food that appeared on the plate. This felt like a restaurant coasting on its past reputation.
Aquavit is a Swedish restaurant near Piccadilly, the sister of a New York establishment of the same name. It serves pleasant enough food like gravadlax and herring and Swedish meatballs, which is all fine until you get the substantial bill. What is extremely puzzling is that it was awarded a Michelin star for its cooking, which I find perplexing to say the least.
Indian Accent in Mayfair was on top form, with its executive chef happening to be over from India and clearly keeping a close eye on things. This is, for me, the best Indian restaurant in London, with a very modern take on the cuisine. Star dishes were Kashmiri morels and soy keema, as well as the wonderful kulchas stuffed with butter chicken and bacon, which are serious addictive.
The blog next week will be a touch later than usual due to some travel.