Visting Belfast
Saturday, September 28th , 2019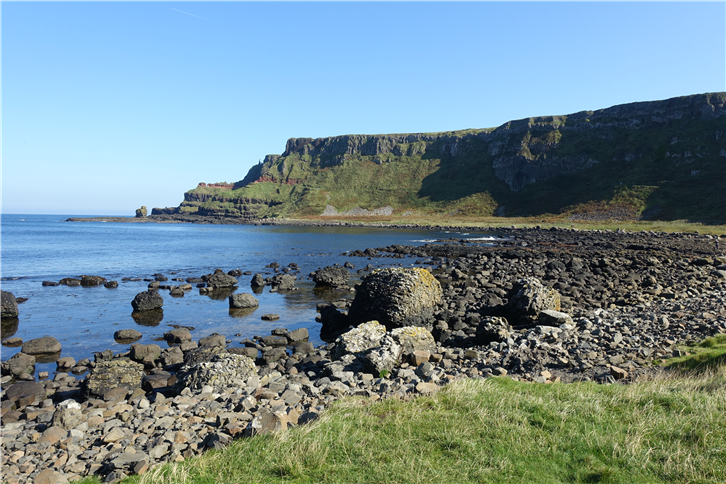 Belfast is a city that is regenerating after an era of a couple of decades and more ago where it was in the headlines mostly for the wrong reasons. Now it is a bustling place with some architectural gems like the Queens University building, and an excellent modern museum dedicated to the Titanic, which was built here at the Harland and Wolf shipyards. Within a 90 minute drive you can reach the Giant's Causeway (pictured), a striking natural formation of volcanic rocks that is a UNESCO world heritage site. The city is attracting a lot of tourism these days. In 2019 it will see over 150 cruise ships visiting, something that would have seemed unthinkable two decades ago prior to the 1998 Peace Agreement. Belfast is a quite compact city of 280,000 people, and it is consequently quite easy to explore on foot.
There are currently a pair of Michelin starred restaurants in the city. Ox is a modern restaurant offering a tasting menu with dishes like beef with smoked potato, bone marrow and girolles. It was a pleasant meal, a little uneven in places but with friendly and enthusiastic staff that ensured a pleasant evening. I preferred the more traditional Eipic, which served some particularly classy canapés and a very enjoyable series of dishes. I also visited the related Deanes at Queens, a casual brasserie next to the main university building. This was busy and served some capable dishes, especially a chicken dish with a genuinely good chicken stock reduction. This was my first visit to Belfast, and on first impressions it was a lively place where just about everyone we encountered was warm and friendly. If you plan a visit then I can recommend the centrally located Merchant Hotel as a good base for sightseeing.
The Michelin 2020 guide to Shanghai came out. Ultraviolet remains the ony three star, while two of the two star places there were deleted, one being the dismal Yi Long Curt, while two places were promoted (Jin Pin Court and Taian Table), leaving a total of eight restaurants with two stars. There are 30 places with a single star. including Tang Court, which continues a remarkable drop from three stars in the initial Shanghai guide. There was little change in the Chicago 2020 Michelin, with just Alinea at three stars and the same trio withtwo stars as last year. The city also now has 21 one star restaurants.