Returning to London
Saturday, October 13th , 2018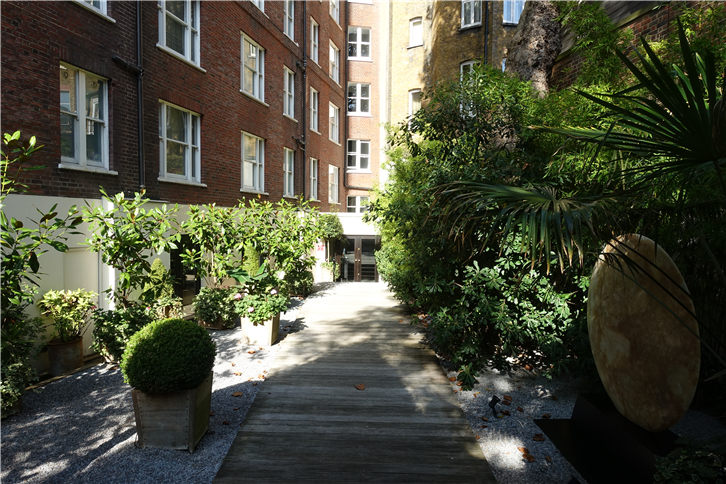 The Greenhouse (pictured) has been a fixture of the London dining scene since it opened in 1977, and has hosted a number of high profile chefs over the years. The latest chef to head the kitchen is Alex Dilling, formerly the executive chef of Helene Darroze, overseeing the food at both her London and Paris restaurants. Mr Dilling has only been in place for a few weeks when I visited, and as one might expect given his length of tenure there was a touch of unevenness about the dishes that we had. However the overall standard was still high, and there were a couple of really top-notch dishes, so it is already good with potential to get significantly better.
Dastaan is serving some of the absolute best Indian food in the UK from its unassuming premises in, of all places, Ewell. The locals have figured this out, and the place operates two sittings a night, every one of them packed. The couple on the next table book to me turned out to be regulars who book their next table here each time they dine, rather as happens with top sushi restaurants in Tokyo. I tried some different dishes at this last visit and the standard was high even in the less familiar corners of the menu. It is ludicrous that Michelin only give this a bib gourmand, since it is out-performing all of the current starred Indian restaurants in London (Amaya, Quilon, Trishna, Veeraswamy, Gymkhana, Benares). Given that Michelin stars are supposed to be "only about the food" then Dastaan's fairly basic setting should not count against it.
The Ritz continues to operate at the top of its game. I have written at considerable length about the food here, so for more detail please read my many reviews of the restaurant. My last meal had some crowd-pleasing dishes such as the terrific langoustine with an aromatic nage, and the lovely salt baked celeriac with black truffle sauce. What follows is a full and complete list of the two Michelin star restaurants in London that are currently operating at the level of the Ritz: ......