This week includes some off-the-radar Asian restaurants
Saturday, March 24th , 2012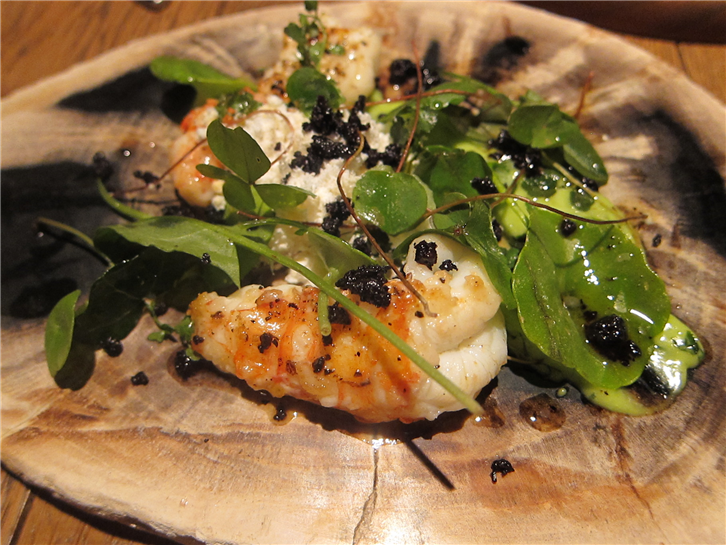 When a restaurant opens in London these days then, if its launch is managed well, a media frenzy can develop. Early reviews are good, tables get booked up for weeks ahead as people rush to be seen at the latest hot venue. It is easy to forget that there are also restaurants that tick along for decades without any media buzz, and this week I tried a couple of these.
One of these is Shezan, an up-market Indian restaurant in Knightsbridge that has been trading for 43 years, despite its location in a quiet street and having its dining room in a basement. Based on my visit, it seems pitched at wealthy local clientele, presumably a pretty large demographic in Knightsbridge. The food we tried was mostly decent, with pleasant tandoori cooking and some good breads, though with one or two slips also, such as a poor channa. However the prices were very high indeed, much too high for what was delivered, and I will return to my regular haunt Haandi when next looking for Indian food in that area.
The Princess Garden has been trading for three decades, delivering good quality dim sum. In this case I was surprised just how cheap the dishes were, with dim sum classics at prices that would seem more at home in Chinatown than Mayfair. I had four high quality dishes for £16 including unlimited jasmine tea. Unlike Shezan, it is certainly a place that I would be very happy to return to.

At the other end of the media spectrum is Tom Aikens, never far from the media spotlight, often for the wrong reasons. Tom is a gifted chef, but he never gained the two Michelin stars at his own venue that he had earned at Pied a Terre. Tom has decided to refocus the restaurant now on more casual lines in terms of décor, but still following the latest in food fashion. The cooking is impressive here, such as in a superb langoustine dish (pictured). Although the dishes often feature a lot of modern techniques (such as some ingredients worked into powders and gels), the end result is generally excellent. For me the cooking has improved a notch in its new format.

It seems as if Kitchen W8 is still on good form based on my visit this week. This is an excellent all-round restaurant: the menu is interesting yet appealing, the cooking good, service friendly and prices tolerable. I particularly enjoyed a pata negra pork chop dish this week, and a good passion fruit posset. The wine list is also well-chosen, generally marked up at fair levels, and has a few bargains tucked away at the more exalted end of the list.

This blog will now have a short vacation for a couple of weeks, but should have some interesting stories to tell on its return. For those who don't want to wait that long, please follow me on Twitter.