The Brilliant is refurbished
Saturday, March 03rd , 2007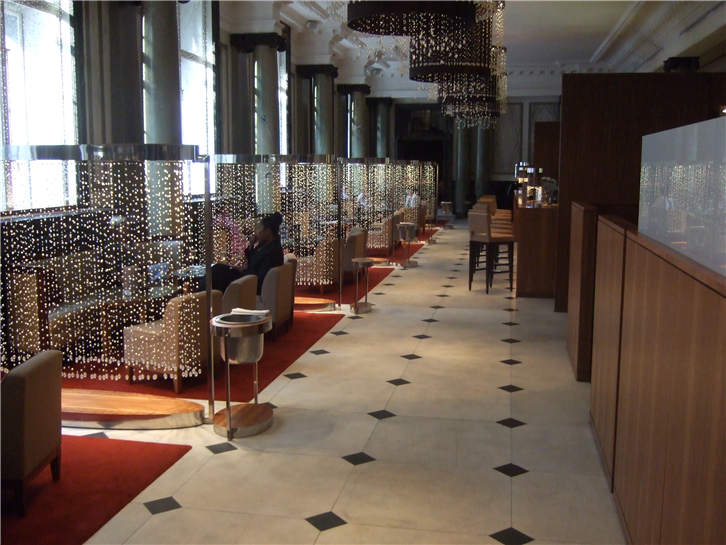 My long term favourite in Southall the Brilliant was closed in January for a major refurbishment, and it is great to see that the substantial time and money has paid off. Gone are the glittery chandeliers and in come tasteful black wood tables, wooden and marble floor and high quality lighting. The kitchen was also improved, and although the menu is much the same there is one major improvement in that you can now get authentic romali roti, a big improvement over the previous version.
St Alban, though it will no doubt be a commercial success, was rather a disappointment for me. £80 a head for lunch is just too expensive for what was mostly pleasant but ordinary cooking, and the decor is not a patch on the Wolseley.
Fontanta is a Lebanese restaurant in Paddington that is owned by a major supplier of Lebanese food to London restauants. Certainly ingredients were good but technique was erratic, with good grilled chicken but overcooked Lebanese sausages, fresh salad but overcooked grilled cheese with basil.
I also revisited Pearl and had another very enjoyable meal, including an enjoyable cutlet of black pig with lentil salsa. The cooking is perhaps trying a little too hard in terms of complexity, but ingredients are excellent and technique is generally strong.
Yauatcha purrs along like a well-oiled machine, the cooking never seeming to falter and with some really fine dishes. Tonight a stir-fried lobster woth asparagus was dazzling for example.