From White City to Petersham
Saturday, November 30th , 2019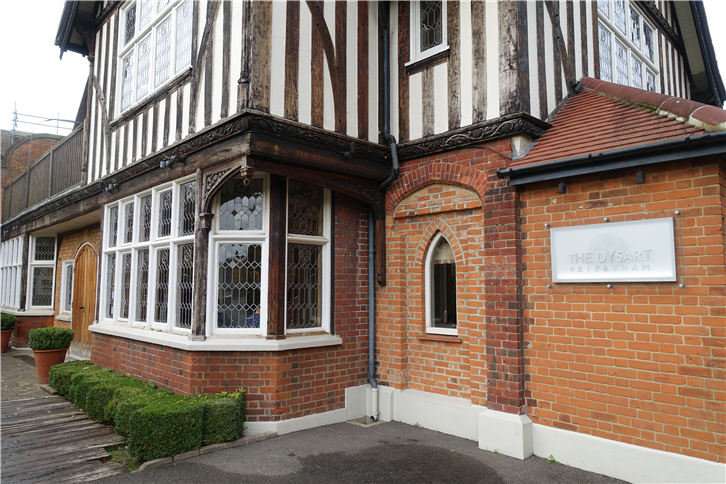 Dysart has been a regular haunt of mine ever since it opened, with a Roux Scholar in the kitchen and a charming owner who leads the front of house. Not far from Richmond, it has an open fire and well-spaced tables, a fairly priced wine list and excellent food. It has long baffled me as to why it did not have a star, and Michelin finally rectified this in the 2020 guide. This reward is well deserved and long overdue.
Eating Japanese food in London requires a degree of optimism if you are used to eating Japanese food in Japan. Sushi is a particular minefield, and I have lost count of the number of times I have eaten fridge cold sushi rice, fake wasabi and grim fish in London restaurants. Endo at the Rotunda is the real thing however, and my second meal here confirmed the promise of my previous meal. Here the rice used is the same as at Sushi Saito in Tokyo, the wasabi root is freshly grated and the standard of the toppings surprisingly high. Endo would fit in happily if it was located in Tokyo.
The Ritz is my "go to" place for fine dining in London these days. At this meal a Bresse chicken was cooked whole with a pig bladder, served with fabulous celeriac and shaved with white truffles, all resting in a glorious supreme sauce. This is the kind of dish that very few restaurants in London would even attempt, but here is executed skilfully. The (one Michelin star) food here trounces that at three star Sketch and Alain Ducasse at the Dorchester.
The 2020 Michelin Guide to Tokyo came out. There was a promotion to three stars for the very enjoyable Kadowaki. There was a demotion for the fugu restaurant Usukifugu Yamadaya. Two restaurants, the wonderful Sushi Saito (rated number 2 behind Sugita for sushi on the main local restaurant website Tabelog, having been rated number 1 for years) on and the considerably less wonderful Jiro (currently rated merely 66th best in the city on Tabelog), removed themselves from the guide by becoming private restaurants. This is quite a common trajectory in Japan. If a restaurant gets so many customers that it is always full with repeat business, then there is little point in pretending to have seats available to new customers, who can virtually never obtain reservations. Now if you want to eat at Sushi Saito you need to be brought by one of the regular customers, who are given a number of recurring reservations per year. Here is a radio interview with me discussing this development. Tokyo now has 11 three star Michelin restaurants, 48 two stars and 167 one stars. No city on earth has more three star restaurants, even after these changes. The new two stars are Ginza Shinohara, Inua and Prisma, and there was quite a clear out at the two star level, including the demotion of the ludicrously overrated Hamadaya. This was given three stars in the initial Michelin and although it was swiftly demoted to two stars they have been reluctant to admit their mistake, only now reducing it to one star - just one more to go until its correct rating of "no stars whatsoever".
The2020 Michelin guide to Beijing came out, its forst for that city. There was a three star called Xin Rong Ji, a pair of two stars and 20 one stars.