Visiting Northern Spain
Saturday, July 22nd , 2023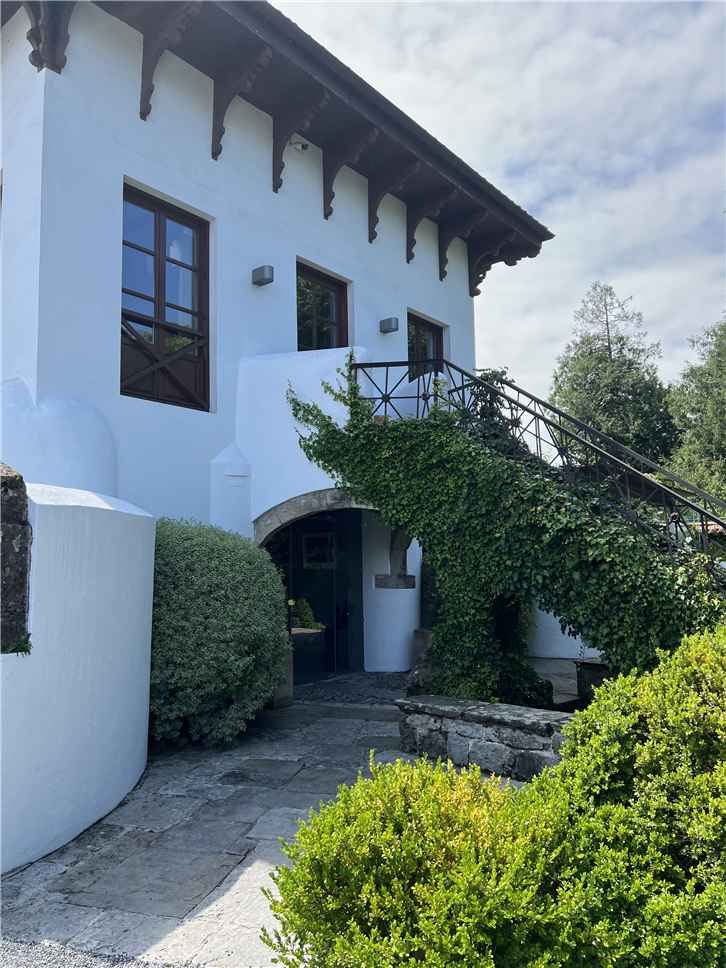 Cenador de Amos is a restaurant near Santander that gained its third Michelin star quite recently. It is set in a lovely old building, and we experienced particularly good service there. The food could be a bit tricksy, such as the "pigeon heart" which is actually no such thing, but the ingredient quality was high and the cooking was of a good standard.
Kaia Kaipe in the fishing port of Getaria is legendary for its turbot that is grilled over charcoal in the open air. It is also noted for its spectacular 40,000 bottle wine cellar, many of the bottles being priced well below their current market value. This is a lovely spot, with a fine view as a bonus.
Gandarias in San Sebastian has both a pintxos (tapas) section where people stand and eat snacks, and a sit-down restaurant. The latter has an excellent wine list, and produced some lovely prawns from Huelva, noted for the sweetness. Otherwise, the dishes were nothing special, and the pintxos are in many ways the better bet, having tried both options.