Two High Profile London Openings
Saturday, November 03rd , 2018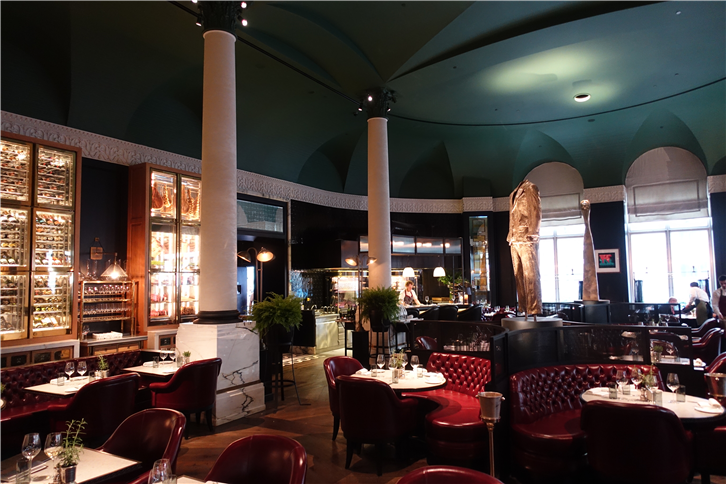 Kerridge's Bar and Grill is a high profile opening in the Corinthia Hotel, replacing Massimo. The restaurant had a heavy PR blitz, which may partly account for the extremely high prices, with a lobster Thermidor omelette at £29.50 and fish and chips at £32.50. These two dishes were actually fine, but a similarly expensive quail dish was rather ordinary and desserts were disappointing. At this price level everything needs to spot on, and sadly things were insufficiently consistent at this meal.
Caractere is a new restaurant in Notting Hill from husband and wife team Emily Roux, who is doing the front of house, and Diego Ferrari, former head chef of Le Gavroche, who is cooking. This was a very good meal, with excellent savoury dishes including some lovely scallops and turbot, and desserts that were not quite in the same league. The wine list was extensive and the mark-ups were quite kind by London standards, so this is a place I will certainly return to.
Otherwise I popped back into my local Indian restaurant Annapurna after a gap of many years, and despite some good naan bread I was reminded why I don't go that often. It is a pleasant enough place with friendly staff, but the spicing of dishes was indistinct and the chicken biryani suffered from rather dried out meat.
The coming weeks should see a flurry of new Michelin guide announcements, with for example the New York guide appearing on 6th November and the San Francisco one on 29th November, and in this period there should also be various guides to Europe and Asia popping up.