From St Pancras to The Strand
Saturday, July 08th , 2023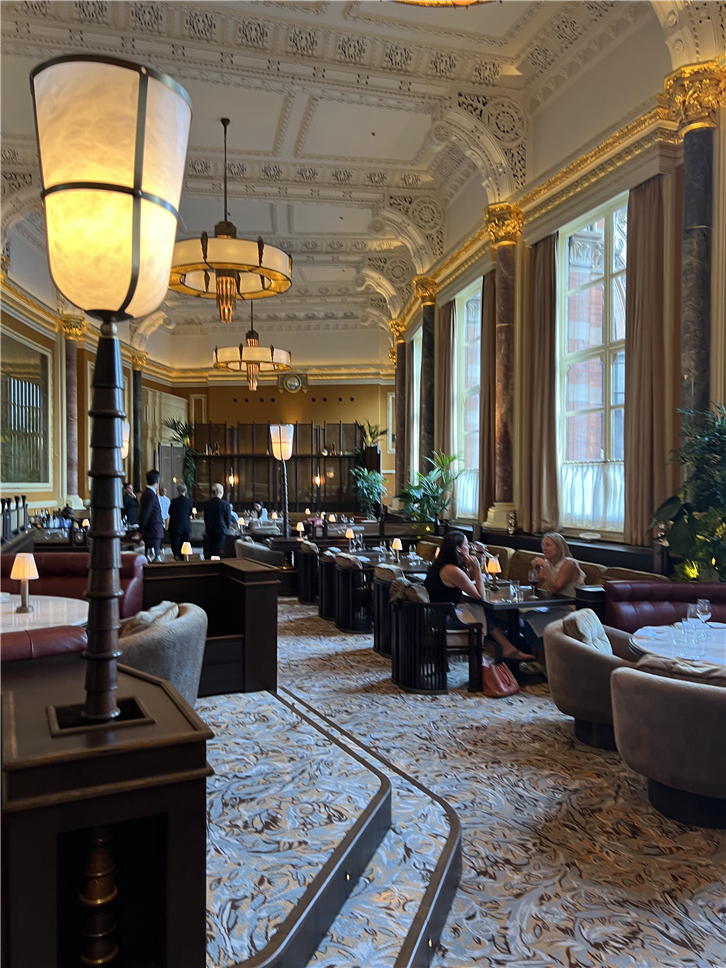 Ikoyi has intriguing cuisine, being influenced by African cooking but using high grade ingredients that are normally found in top French restaurants. The chef is a former banker and swapped careers, and there are some intriguing and delicious dishes. All this comes at a price though, with the dinner now weighing in at £300 for the tasting menu.
The Midland Grand Dining Room took over the space that was The Gilbert Scott in St Pancras. It is one of the grandest dining rooms in London, and now has some very good food, with Patrick Powell running the kitchen. Prices are moderate by London standards and the menu was very appealing.
This is the two thousandth restaurant that I have reviewed on my website, of which 847 are outside the UK, and 1005 are in London.