Home Counties Gems
Saturday, May 20th , 2017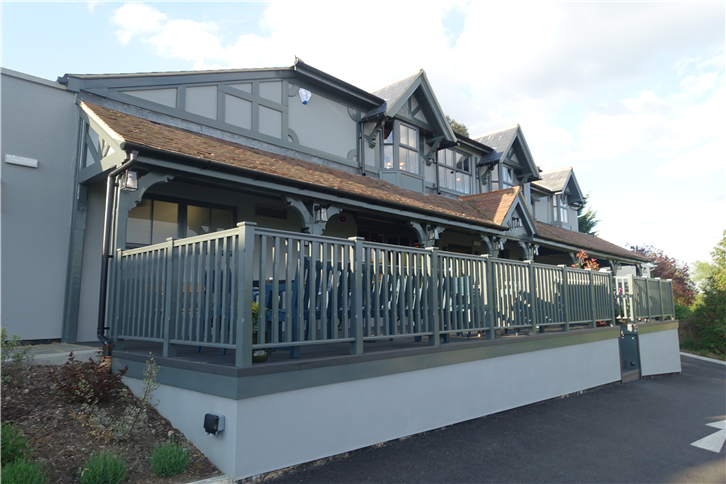 Oxford Blue is a lovely pub restaurant in Windsor, the chef having previously been a sous chef at the flagship Gordon Ramsay restaurant in Chelsea. The cooking here is much more rustic but the quality shines through, with a lovely scallop and a fine venison dish complemented by a classy rum baba, amongst other good things. The service is charming and the wine list fairly priced, and the meal we had was firmly in Michelin-starred territory.
Dastaan is in an unpromising parade of shops in Ewell, near Epsom. However its co-owners include the former head chef of Gymkhana, so I had some hopes that the meal would be above the usual high street standard. What I was not expecting was just how good it was, the meal turning out to be absolutely superb, and much better, ironically, than the three meals I have eaten at Gymkhana. I am not sure what has inspired the chef here but this dinner was one of the very best Indian meals I have eaten in the UK, up there with Jamavar, which I reckon currently to be the very best that you can get. The premises of Dastaan are very basic, with takeaway orders being sent out and a packed room of locals who must hardly believe the quality of food that has landed on their doorstep. If you are ever in this area then make a beeline for Dastaan – it is seriously good.
Back in London, Bibendum has long been one of the capital's finest dinest rooms, with its stained glass windows and lovely natural light. I used to go regularly when Simon Hopkinson was cooking, but it was never quite the same after he left. Now Claude Bosi, formerly of Hibiscus, has taken over. Although there are some nods to tradition, the menu conveys Bosi's modern, tricksy style, starting with the fake olives at the start of the meal. Our experience was mixed, with an excellent soufflé for dessert, a nice sweetbread dish but some rather lacklustre offerings too. In particular some of the dishes with spices did not work that well for me. With the starters from £18 to £39 this is a fully priced menu, and at that sort of cost level I would have hoped for greater consistency.
I also popped back for a late supper at Le Gavroche but I was not in review mode. As ever, the service was silky smooth, and as ever the desserts were top notch, as was the soufflé suissesse starter, the main course monkfish and Dover sole dishes we tried being less impressive. I will pop back at some point to do a proper review update.
Michelin released a new guide to Hokkaido, fully five years after their "special edition" one-off guide that they brought out in mid 2012. There are a trio of 3 star places, 13 two stars and 60 one star establishments. This compares with the 2012 tally of 4 three stars, 12 two stars and 49 one star places that were listed in the 2012 guide. Of the three star places, Moliere had the same rating in 2012, but Michel Bras in Toya has been dropped to two stars. Hanakojii Sawada was two stars in 2012 but is now three stars, whilst Sushi Miyakawa is given three stars this time but was not listed in 2012. Nukumi and Sushi Tanabe, which had three stars in 2012, have disappeared from the 2017 guide (Sushi Tanabe is still in business, ranked 27th for sushi currently on Tabelog, and Nukumi is ranked 4th overall in Sapporo at present on Tabelog). Curiously, Sushizen, which was superb when I visited and is currently rated 4th best for sushi on Tabelog and 8th overall (ahead of three star Sushi Miyakawa) now has just one star.
The highest rated five restaurants on Tabelog, led by Sushi Ikko, have no stars, whilst 3 star Hanakoji Sawada is ranked 46th on Tabelog and 3 star Sushi Miyakawa is ranked 9th in the city there, so Michelin seems determined to go its own way rather than fall in line with popular local consensus.