A visit to Geneva
Saturday, September 22nd , 2012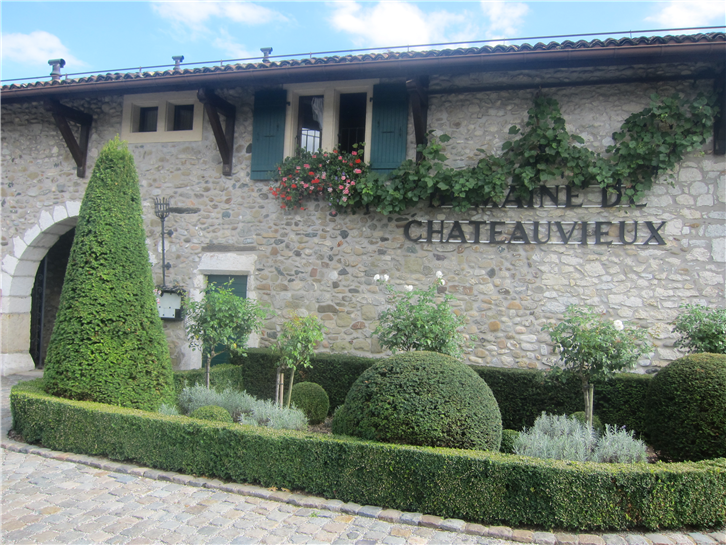 Chemin de Chateauvieux (pictured) is a two star Michelin restaurant in the countryside a few miles from Geneva. The setting is lovely but the food was very old-fashioned and, more worryingly, was rather erratic. What I found strange was that the tasting menu price was the same as at the superb 3 star Michelin restaurant Hotel de Ville, which was vastly superior in every aspect. The value for money factor here was not good at all.

Tonkotsu brings authentic ramen noodles to Soho, the stock for the noodles cooked for 18 hours in a huge pot in the open kitchen. This is a simple place, but the dishes I tried were nice, the best not surprisingly being the ramen itself. There is a smattering of other dishes, such as deep fried chicken, but the ramen is the star of the show.

I had another enjoyable lunch at the Italian deli Briciole in Marylebone, which offers a particularly kindly priced wine list in addition to a menu of fairly simple but hearty Italian food. Vitello tonnato was nicely made, while a rigatoni with ragu was a dish of pleasant comfort food, though arancini was less good than the last time I tried this dish here. Service was rather scatty on this occasion, but perfectly friendly; this is an enjoyable place for unpretentious Italian cooking.

I notched up my 29th meal at Hedone this week, which may seem a lot but is a lightweight performance compared to regular customer Robin Majumdar, who has eaten there so many times that he now has his name inscribed on one of the chairs at the restaurant. This week's meal included some old favourites, such as the intense gazpacho with dill sorbet, and newer dishes such as their take on hare royale, and an unusual lobster dish that is cooked for a long time at very low temperature. As ever here, ingredients were to the highest standard and the cooking technique faultless. The bread, already the best in London, is now even better since they installed specialist bread ovens in the basement.

I am pleased to add a chef interview to the site, this one from Benoit Violier, who cooked a magnificent meal for me a week ago at Hotel de Ville in Switzerland. The new Michelin season starts in a few weeks but for now there are 109 three star Michelin restaurants in the world, and my reviews of all of them can be found here.