From South Kensington to Notting Hill
Saturday, October 24th , 2020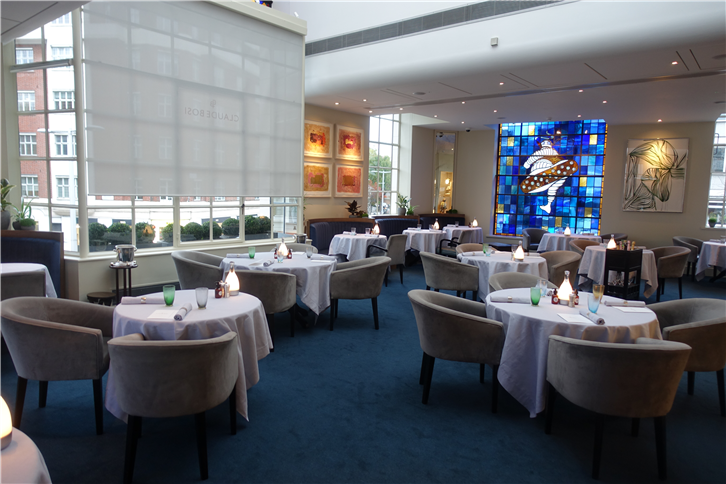 Verderame is one of the rare new openings in London, an Italian restaurant in Notting Hill. Although they have a proper pizza oven, there is a full menu with starters, pasta dishes and main courses. We had a rather uneven meal, with undercooked pasta, a peculiarly sweet pizza base yet quite good desserts. The wine list has a couple of relative bargains and overall it is an adequate local restaurant, especially if you skip straight to dessert.
Bibendum is one of London's iconic dining rooms (pictured), made famous by Terence Conran in the 1980s, when the gifted chef Simon Hopkinson turned out lovely dishes in the gloriously light dining room. Claude Bosi moved here from Hibiscus and produced a particularly good tasting menu at this visit, filled with many luxury ingredients. I particularly enjoyed a large, sweet langoustine dish, but there were excellent dishes involving scallops, foie gras and game, finished with a classic chocolate souffle. This is not a cheap restaurant, and the lengthy wine list is no bargain either, but this was classy cooking and the service was excellent. This was the last day before London entered "Tier 2" Covid-19 restrictions, so it was a nice way to mark the transition.
In other news, the 2021 Michelin guide to Shanghai was released. Ultraviolet remains the only 3 star restaurant there.