The Greenhouse Effect
Saturday, November 01st , 2014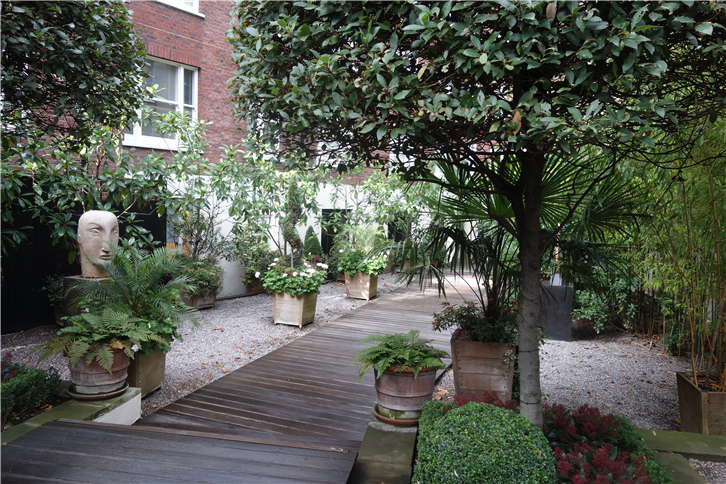 Salmontini specialises in, you guessed it, salmon. Its Lebanese owners run a salmon smokery in the Middle East, and this is their first venture in Europe. The Belgravia restaurant is smartly decorated, but although clearly aimed at an affluent clientele its food prices were not excessive, which is more than can be said for its wine list. Cooking was somewhat variable in standard but generally quite competent over the two meals that I tried.
Sakura is a long-established Japanese eatery that has a broad menu of dishes of many styles of Japanese cooking. Unfortunately, although I tried a reasonable sample of dishes, the quality ranged from decent to dismal. I am a little bemused as to why they appear to be so successful, as although prices are moderate, so is the standard of cooking. You can do much better elsewhere in London.
Zafferano is an old favourite of mine, but it lost its way somewhat after long-term head chef Andy Needham departed (he has now struck out on his own at L'Amorosa). After an extended period without a recognised head chef in the kitchen the restaurant has now appointed Daniele Camera, formerly head chef of Alloro. Although early days, the cooking felt on slightly more solid ground that at my previous visit. The stand-out dish was fabulous tagliolini with white truffles, although inevitably this was not a cheap dish. Desserts still need some attention based on our experience this week, but hopefully things are now headed n the right direction.
The Greenhouse (pictured) produced a very capable meal, although at the prices they charge one would certainly hope so too. Silky foie gras dish corn coulis was the star dish for me, though there were several very enjoyable courses. The overall standard was perhaps a fraction higher than my previous meal here, but although very good it is hard to forget the hefty price tag that looms at the end. This extends to the wine list, which is one of the most extensive in London and has some fine labels, but unfortunately has mark-up levels steep even by the exacting standards of Mayfair.
The Michelin Hong Kong 2015 Guide was released. It was a pretty quiet year, especially given the previously unpredictable nature of the guide. There was no change at the 3 star level, and promotions to two stars for Duddels, The Principal and Yah Toh Heen. The overrated Ah Hat Harbour View and Spoon by Alain Ducasse were demoted to one star level. Hong Kong now has 5 three star restaurants, 14 two star places and 45 one stars. In Macau there was no change at all, with 2 three stars, 2 two stars and 7 one stars.