Old School Dining in Barcelona
Saturday, March 23rd , 2019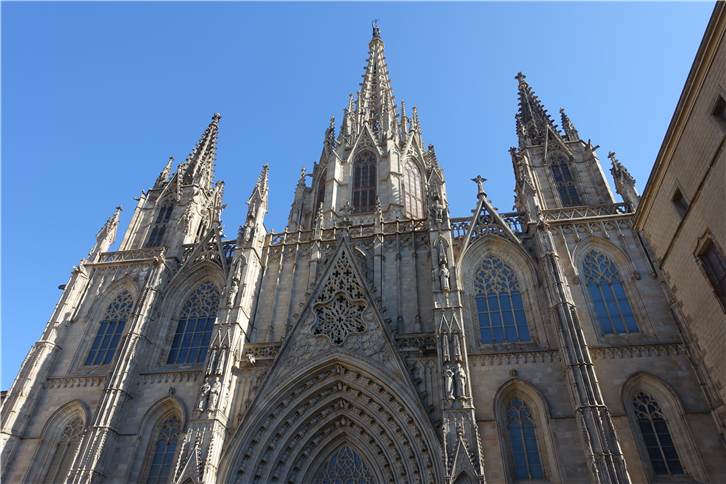 Barcelona is famous for its architecture, including the old cathedral (pictured) as well as the unfinished Gaudi one. On a brief trip I was curious to try some local, old school places, rather than one of the many modern Spanish restaurants for which the city is well-known these days. You can see reviews on my website of many of these places.
It doesn't get much more historical than 7 Portes, which has been trading since 1836. Specialising in seafood, there are a few other traditional dishes on offer too. I enjoyed nice seafood paella there as well as good cannelloni. As a bonus, the wine list had very fair prices indeed.
I preferred another long-established restaurant called Botafumeiro, a cavernous place with seemingly endless dining rooms. Here the tuna tartare was very good, and the seafood paella was excellent. The staff here may lack the tattoos beloved of the more fashionable restaurants in the city, but they can still deliver an enjoyable evening.
I also enjoyed a very good cup of coffee at Nomad, a pioneer in the city of modern speciality coffee, tucked away down a pedestrianised alley. The staff were knowledgeable and the espresso that I tried, from a tiny single estate producer in Colombia, was excellent.