Twist and Shout
Saturday, May 26th , 2018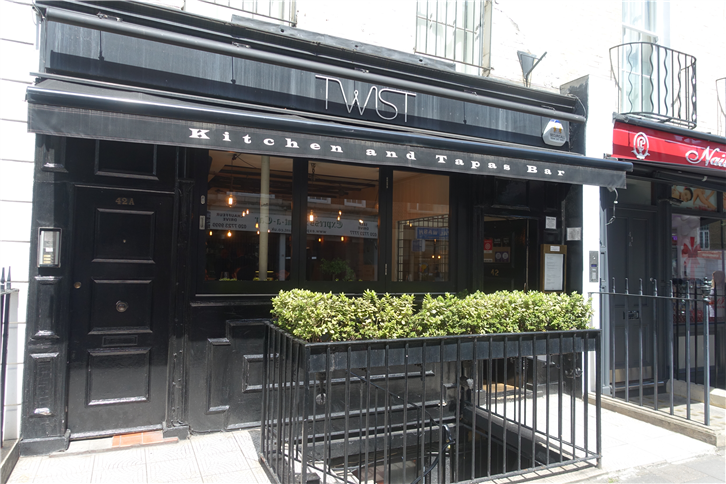 Ikeda is a long established Japanese restaurant in Mayfair, and has been running since 1978. Not many restaurants in London last forty years, so it is clearly doing something right. I had some pleasant sushi with particularly nice tuna and eel, though it was a pity to be served fake wasabi rather than the real thing. Tonkatsu was enjoyable enough, though after trying some of the better ones in Tokyo such as that at Sugita, it is always tricky to match up to that standard. Overall, Ikeda delivered a pleasant meal, but at quite a high price point. Eating Japanese food in London continues to be a struggle if you have spent any time dining in Japan, where the ingredient quality in particular is simply of a higher level.
Twist is a curious tapas bar north of Marble Arch, near Edgware Road station. It sounds highly dubious: "tapas with a twist" from an Italian chef – just about every alarm bell should be going off when you hear a pitch like that. Much to my surprise it was very good – padron peppers were of exceptional quality, tuna tartare with yuzu and Japanese chill was genuinely excellent, and marinated Japanese scallops and red prawns were classy too. Not everything worked e.g. an over-rich gnocchi with langoustine cream and crab, but there were a lot more hits than misses. Worth a look.
I also had another very good meal at Amorosa in Ravenscourt Park, a regular haunt of mine. Here Andy Needham, former head chef of Zafferano when it had a Michelin star. His saffron risotto is a delight, creamy and gorgeous, and this week a new lamb shoulder pasta dish was particularly impressive. At £47 a head for this most recent meal Amorosa is excellent value.
Next week there will be reviews of some places well off the Tube network.